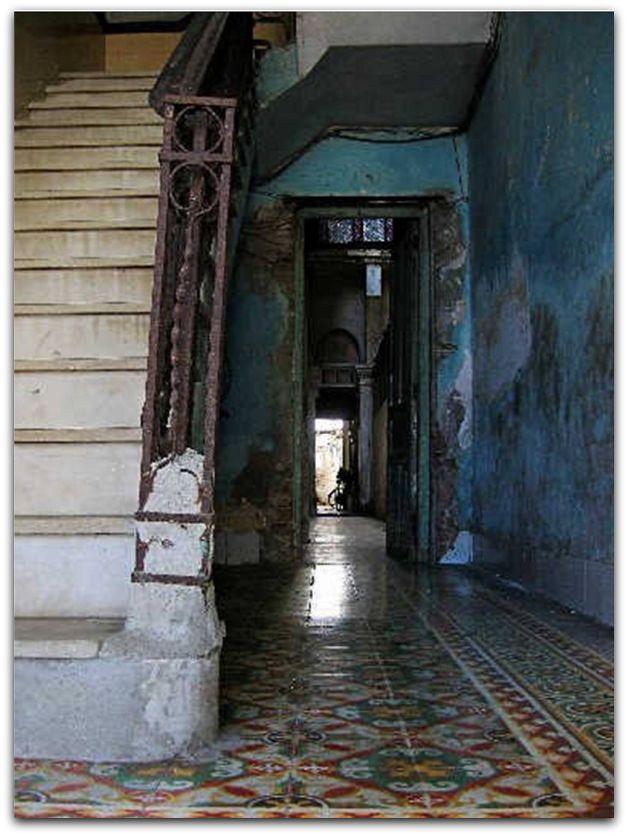 Cuban Tile Flooring – history and applications
You know I love old homes and have a passion for historic preservation. Cuban Tile is one of the popular flooring materials of the known "Spanish Mediterranean Revival" homes found in Miami – not to be confused with Historic Cuban Barrel Tile used for roofs (see article).
Cuban Tile flooring is popular in South Florida and found in historic 20's homes as well as 30's, 40's and 50's and although the patterns are not as intricate as their historic counterparts, it's a great material nevertheless. Trying to find the history of Cuban Tile, my mom brought me an article written by Sarah Moreno for El Nuevo Herald that gives great information from a gentleman by the name of Arturo Hernandez who has researched and documented these beautiful historic floors. Hernandez claims that Cuban Tile known also as cement tile, Encaustic Cement Tile or Hydraulic Mosaic Tile can be traced to Cataluña back to mid 19th century where The Industrial Revolution allowed for the technical innovation and mass production of these tiles that did not need to be fired. Even known architect Gaudi, designed floors with cement tiles that looked like Persian rugs. I was also recently contacted by Lundy Wilder, a maker of cement tile who has a beautiful site that includes not only history, but also an array of patterns for modern installation.
Until the 1920's, colorful mosaico encaustic tiles were considered high-end ultimate flooring that decorated the palaces of the Tsars, the mansions of the Côte d'Azure, Gaudi's Barcelona and Berlin's official buildings. Later on, the encaustic cement tile expanded as a creative and durable flooring all over Europe, and the French, Spanish and Portuguese colonies. Around the 1950's the mosaic hydraulic lost importance and was replaced by less labor intensive, and less colorful floors. The beginning of this century, the trend for authentic products and 'green' flooring has brought attention back to the encaustic cement tile. Recent storms along the Gulf Coast have raised awareness of durable, waterproof architecture. We hope to spread the word. We have first hand knowledge of the need for sensible flooring along coastal U.S. Additionally; this type of tile flooring is perfect for high traffic areas and any place where discriminating people gather.
Cuban tile is a mixture of Portland cement, marble powder and earth pigments for coloring. The end result can be as shiny as Terrazzo floors and as beautiful as hand painted tiles. The restoration of Cuban Tile Floors can be an intricate project depending on the tile design, but I have now given you a great resource if you need to replace or compliment existing flooring with www.VillaLagoonTile.com There are many stories why cement tile is called "Cuban Tile" here in Miami and one of the theories is that Cuban Tile was entrusted as a special order to Cuban manufacturers who would hand make these tiles for residential applications in Miami. Next time you walk into a historic home in Miami or read a miami real estate description that includes "cuban tile", you will know a little about the history of Cuban Tile, how these were made and how it is possible to restore them. Thanks again to Lundy for sharing his beautiful website, and here's a silent video on the making of cement tiles in Morocco.
*originally published on July 8, 2008*
*photo courtesy El Nuevo Herald – FOTOSGALERIA – losas de la Habana*