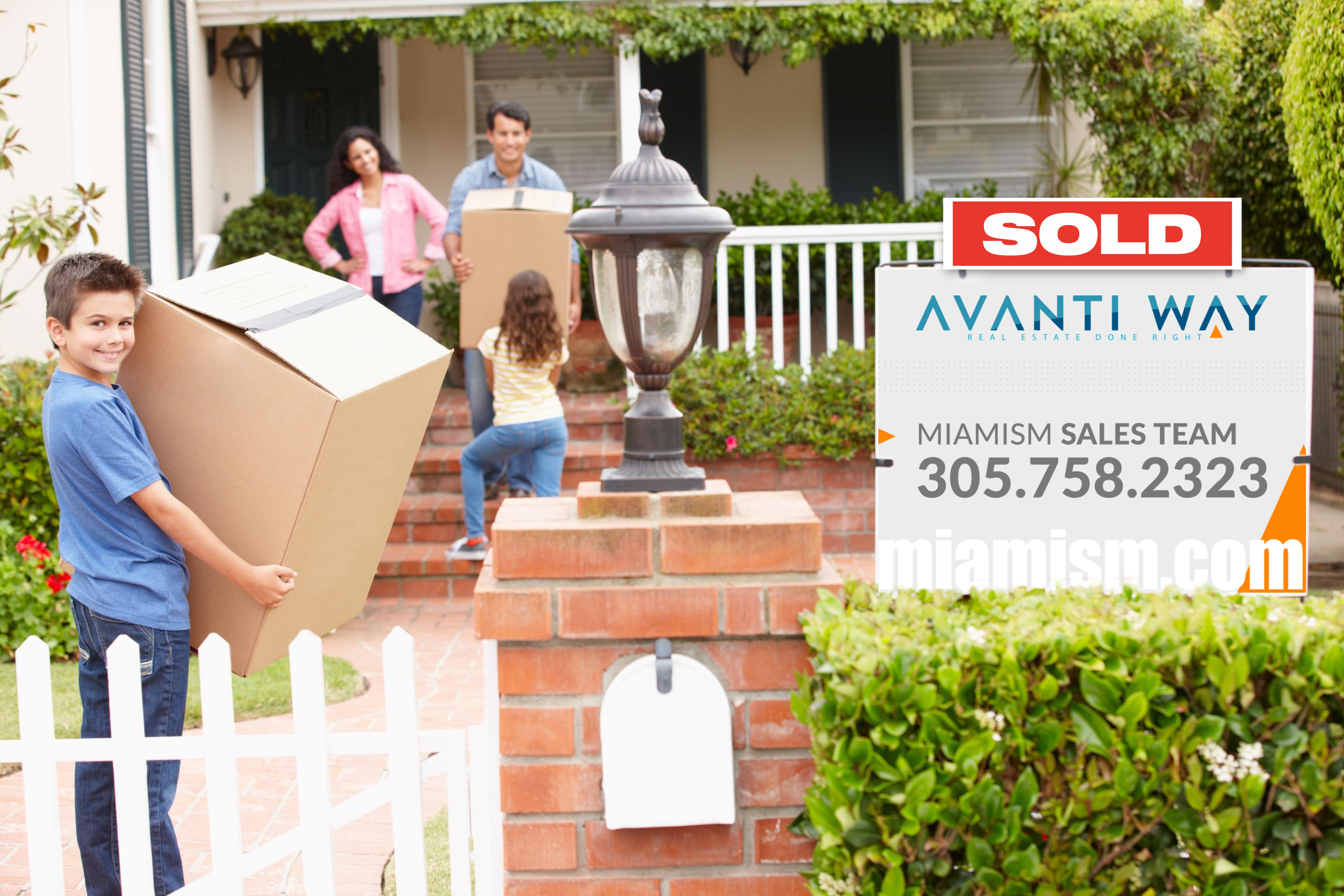 5 Great Reasons to Sell Your House Right Now
You are hearing it from every direction. Inventory is low and demand is high. This means that if you are waiting for the best time to win as a seller, this may be the perfect market for that. As a home owner, if you hope for a quick and profitable transaction, today's market has your name all over it. We do warn you that you better have the right professional by your side to maximize your profit margins. It's an aggressive market where experience, knowledge, creativity and strategy will come a long way.
Here are five reasons why this is the perfect time to sell your house:
1. High demand from homebuyers.
Buyer demand is strong right now, and buyers are active in the market. We have buyers actively looking for many areas in Miami Right now and can't find a home because of the low inventory!!
ShowingTime, which tracks the average number of buyer showings on residential properties, recently announced that buyer showings are up 51.5% compared to this time last year. Daniil Cherkasskiy, Chief Analytics Officer at ShowingTime, notes:
"As anticipated, demand for real estate remains elevated and continues to be affected by low levels of inventory…On average, each home is getting 50 percent or more requests this year compared to January of last year. As we head into the busy season, it's likely we'll push into even more extreme territory until the supply starts catching up with demand."
When your house is positioned to get a ton of attention from competitive buyers, you're in the best spot possible as the seller.
2. Not enough houses for sale.
Purchaser demand is so high, the market is running out of available houses for sale. I'll repeat the sentence from above: We have buyers actively looking for many areas in Miami Right now and can't find a home because of the low inventory!!
Recently, realtor.com reported:
"Nationally, the inventory of homes for sale in February decreased by 48.6% over the past year, a higher rate of decline compared to the 42.6% drop in January. This amounted to 496,000 fewer homes for sale compared to February of last year."
The National Association of Realtors (NAR) also reveals that, while home sales are skyrocketing, the inventory of existing homes for sale is continuing to drop dramatically. Houses are essentially selling as fast as they're hitting the market – in fact, NAR reports that the average house is on the market for only 21 days.
It's this imbalance between high buyer demand and a low supply of houses for sale that gives sellers such an advantage. And you better be ready for a bidding war and have an agent that get you top price!
3. You have more leverage
Clearly, many more people are interested in buying than selling right now, creating the ultimate sellers' market. When this happens, homeowners in a position to sell have the upper hand in negotiations.
According to NAR, agents are reporting an average of 3.7 offers per house and an increase in bidding wars. As a seller, this means the ball is in your court – so much so that you can use your leverage to negotiate the best possible contract. Demand is there, and now is the perfect time to sell for the most favorable terms.
4. It's a great way to use your home equity.
According to the latest data from CoreLogic, as of the third quarter of 2020, the average homeowner gained $17,000 in equity over the past year, and that number continues to grow as home values appreciate. Many home owners are taking advantage of the equity they have built in their homes and taking that into a bigger and better home.
5. It's your chance to find the home that meets your needs
So much has changed over the past year, including the way we use our homes. Spending so much time at home has forced to to re-evaluate our needs, the power of home ownership and what's most important for us in a home. From home gyms, home offices, virtual or hybrid study areas, selling now gives you a chance to move into the house of your dreams.
Bottom Line
Today's housing market belongs to sellers. If you've considered making a move but have been waiting for the right market conditions, your wait may be over. Let's connect so we can help you be positioned to win.