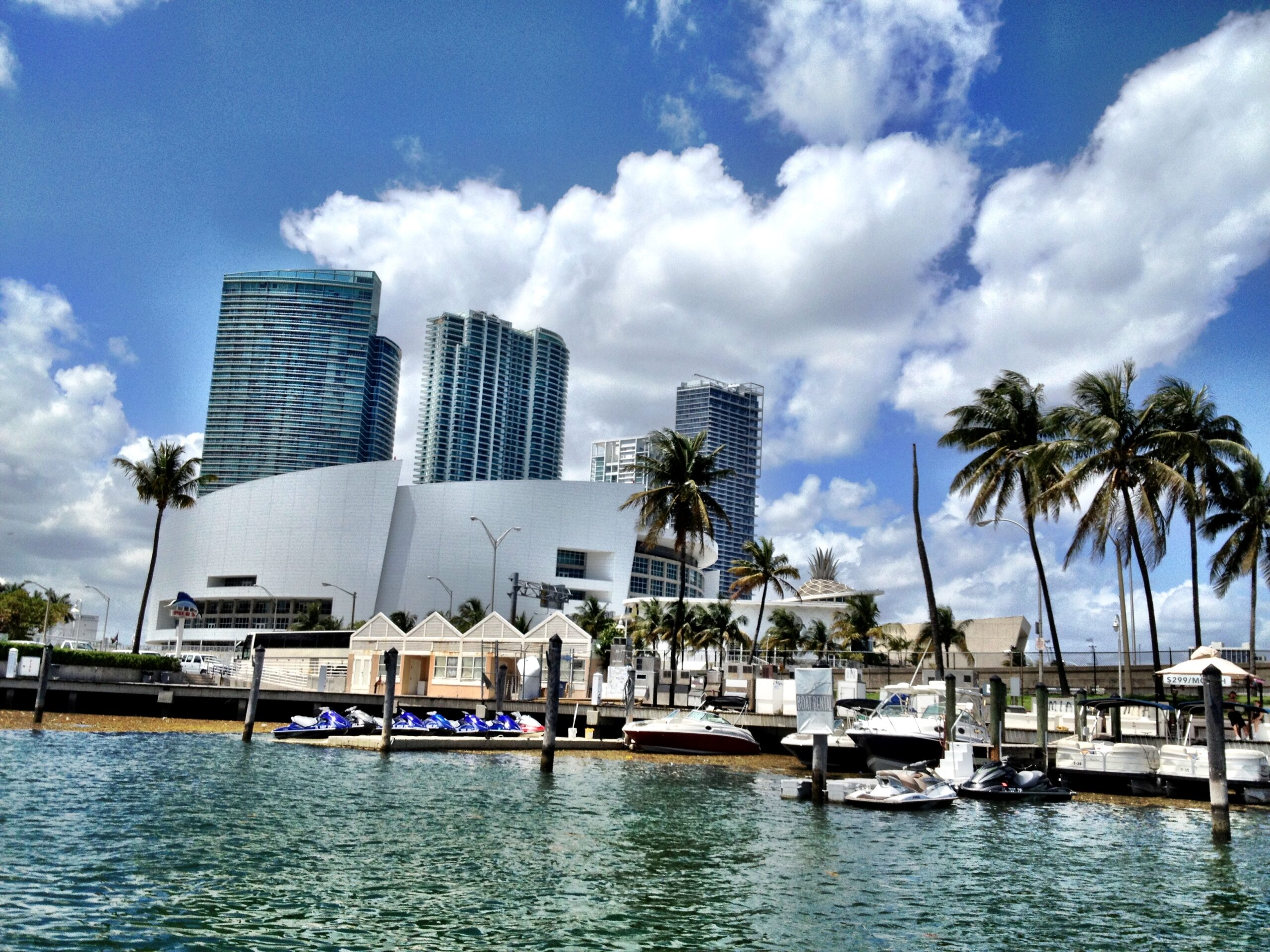 5 Miami Condos under $500k – June 2011 edition
We had great success with our first edition of 5 under $500k last month and are giving you 5 extraordinary pics this month. From views, to location and amenities … but most importantly, PRICE. We explained that you buy a Miami condo for either of these reasons or a mixture of all 3:
primary residence
vacation destination
investment
Don't forget to do your homework and remember that no matter what real estate market you buy in, location is the single most important factor, especially when thinking about re-sale. All 5 condos this month are in great buildings with prime locations but they not all have the perfect "ocean" view you expect from Miami Beach condos.
1. LIFESTYLE
I remember pushing Midtown a few years ago and trying to convince clients that it was "the next thing". Guess what? Midtown is HOT!! With restaurants and shopping, night life, you name it! This Midtown residence has 2 bedrooms and 2.5 bathrooms, 1174 sf of living space, wrap around balcony, and pays $804/month in maintenance fees. Midtown Lifestyle is the way to go now in Miami!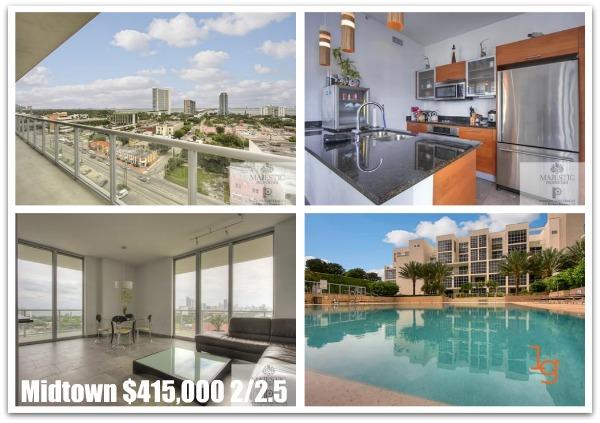 2. ESCAPE
North Bay Village has always been a "Miami Beach detached" with great views, easy access and now, great condo buildings as well. This 2 bedroom/ 2 bathroom condo residence has 1,251 sf of living space and pays $597/month of maintenance. $445,000!! seriously!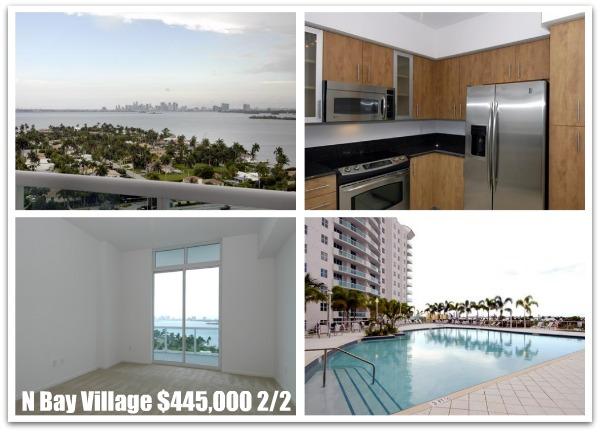 3. FERVOR
Even if The Miami Heat did not win against the Mavs, the 4 Miami Heat buildings across the street from the arena are still hot. Here's a condo with 1 bedroom and 2 bathrooms and 929 sf of living space. The monthly maintenance is $657 and the price is amazing at $440,000.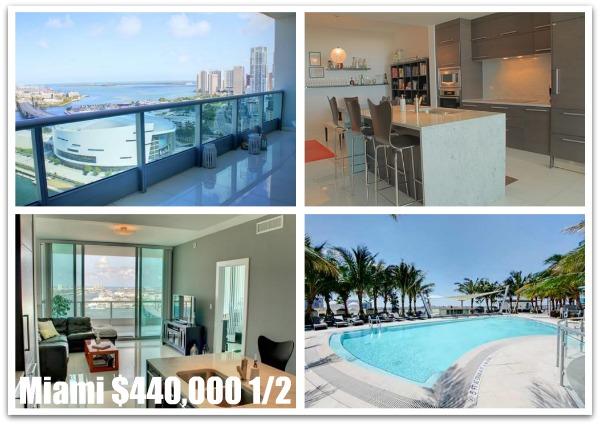 4. CONVICTION
Aventura has a few incredibly designed buildings that I love, this is one of them. This unit has 2 bedrooms and 3 bathrooms and 1,683 sf of living space. There's even dockage available and maintenance is $1176 per month and the price tag is $470,000.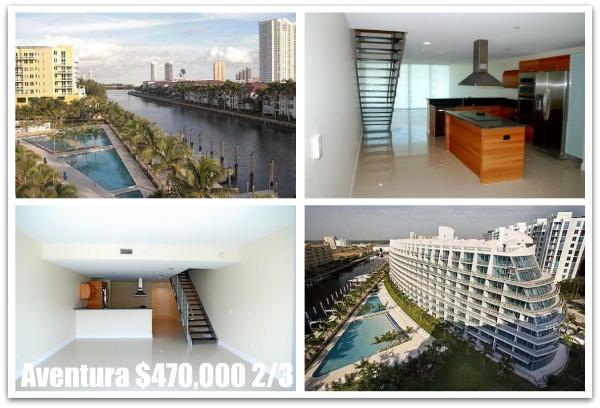 5. DESIGN
Crazy South Beach Condo and happens to be in the "South of Fifth" area too. It's not waterfront, but what can you ask for at $415,000 for a 2 bedroom / 2 bathroom incredible loft condo with $1,009 sf of living space? The monthly maintenance is $461.
So there you are! another edition of 5 under $500 where you don't have to sacrifice design for price. This month's editions are in Artech, 360 Condo, 900 Biscayne Bay, 2Midtown and Ocean Beach. Let us know if you have any feedback or want to see anything different in this new miamism series.