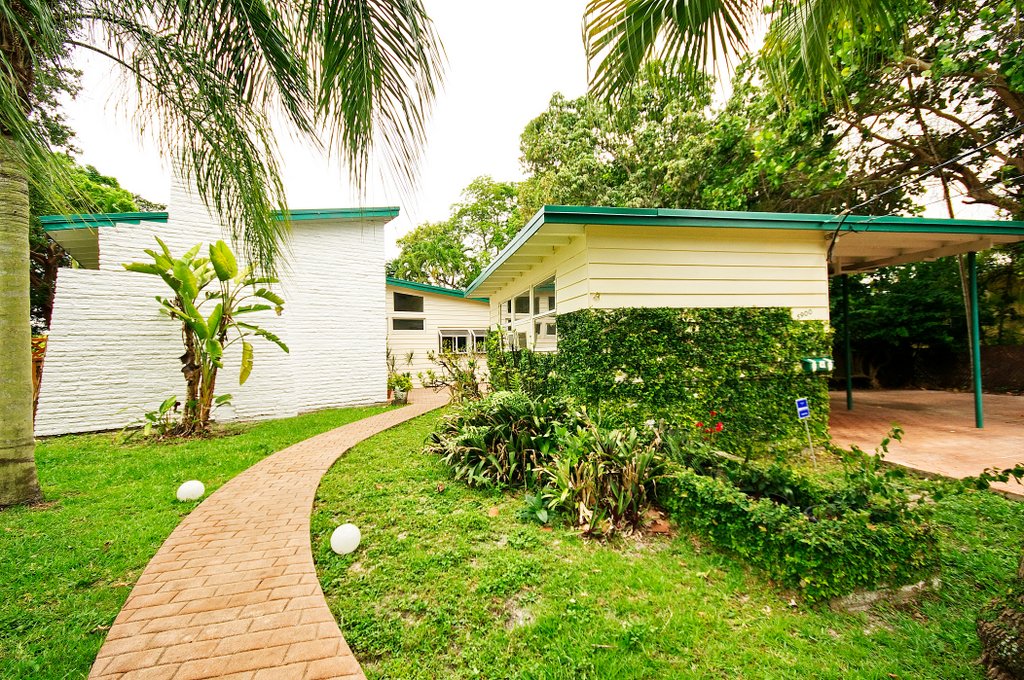 Alfred Browning Parker Home for Sale in Schenley Park
Alfred Browning Parker was known as the leader of Miami's modernist architectural movement. He was known for his green designs which married local materials to suit South Florida's climate. He built pre-air conditioning, so his homes took advantage of air currents, landscaping and light. ABP's spaces were organic and managed to seamlessly bring the outdoors in. His architecture was influenced by Frank Lloyd Wright and his motto was "Make it useful and make it beautiful." He was way ahead of his time when sustainable design was not even in our vocabulary and will remain an inspiration for years to come.
5900 SW 28 St – Miami
asking price $475,000 – SOLD for $469,000 by Miamism Sales Team Team Miamism is honored to list an Alfred Browning Park home for sale in Schenley Park, just west of Coral Gables. The proud home owners have meticulously cared for this architectural gem for the last 20 years and that love is evident from the time you walk in.
If you follow Miamism.com, you know that my passion is architecturally relevant real estate and this home is the perfect example. But what makes it even more special, is the fact that the owners exude the same passion and want the future owners of this treasure to appreciate it as much as they do. The home's common areas have open beamed ceilings with clerestory lighting and a beautiful combination of brick, stucco and wood textures. The living room has the typical ABP wow factor that gives me goose bumps every time I go in. It has a wood-burning fireplace and overlooks the canopy of a Gumbo Limbo and other native plant species.
The house has been updated to today's standards with central air conditioning, plumbing, new drain field, new kitchen, etc. But the work has been sensitive to the integrity of the home and its important features. The features are as follows:
Built in 1951
1/3 acre, corner lot – 105′ X 139′ (14,495 sf)
1,939 sf of living space
2 bedrooms + den or sitting room
2 bathrooms
wood-burning fireplace
masonry and wood-frame construction
central a/c
exterior shed
covered driveway
front courtyard
lush landscaping
Vic Polk swimming pool
But it doesn't end there. This ABP home sits on an oversized 1/3 acre, corner lot full of native landscaping. It has a signed Vic Polk pool from 1959 – he was one of the main pool builders in South Florida in the mid-century. The exterior is a play of geometry and materials with brick and siding as well as angled roof lines. Brisk geometry and massing welcomes you on the front approach and you wonder about the interiors from the time you see this house from afar. I always wonder who the lucky home owners will be, in the meantime, I will continue to enjoy every minute I'm there. Feel free to contact us for more information ABPschenleypark@miamism.com