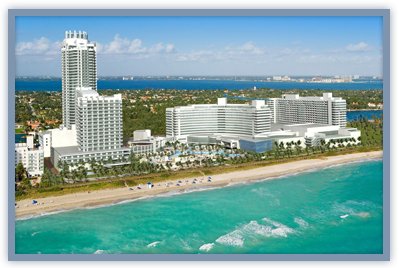 Condo Hotels – pros and cons – Part II
In part I of this series I explained why it is so important for a buyer of a condo-hotel not only to do their homework, but also to work with someone that can help analyze the investment. Developers choose "not to sell their projects as securities and are thus prohibited from discussing economic tax benefits from a rental arrangement and no projections on rental income can be discussed".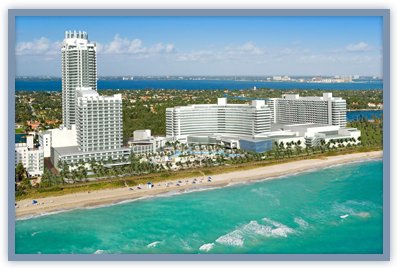 I was very impressed by an article written in
Business Week by
Christopher Palmeri because he describes the experience of a couple buying a condo-hotel in The Fontainebleau Resort in Miami Beach. Nothing like getting concrete information from someone that has actually lived the experience.
The couple describes the experience as not just buying a condo, but as getting into the hotel industry! I don't know about you, but that statement alone caught my attention.   One thing is buying a beautiful condo on the beach whose expenses can be covered by a hotel program and a completely different puppy is getting into the hotel industry! YIKES!
Here's what they had to say:
When you own a condo at The Fontainebleau, you must notify management of your stay at least 60 days in advance if you want to use your unit. (this could be a hassle for a lot of people)
Owners are charged housekeeping fees that begin at $30/day (this is not too bad considering you are getting luxury accommodations).
Owners are also subject to 3 PM check-ins and 11 AM check-outs (personally, this would annoy me).
The same couple also goes on to explain that the income from their unit has not covered expenses, but they have used their unit frequently, have lent the unit to family and use it as an employee perk for their business.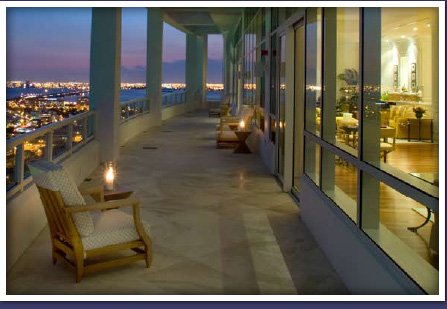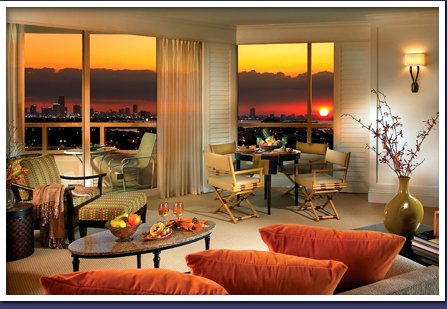 So there we have another perspective from the condo-hotel buying experience. Expect to deal with your condo as if you were dealing with a hotel.   You will own a hotel room – great facilities, concierge and room service with breakfast in bed and all.
photos courtesy of www.bleaumiamibeach.com and www.fontainebleau.com
other sources for condo- hotels information:
*originally published on July 24, 2007*