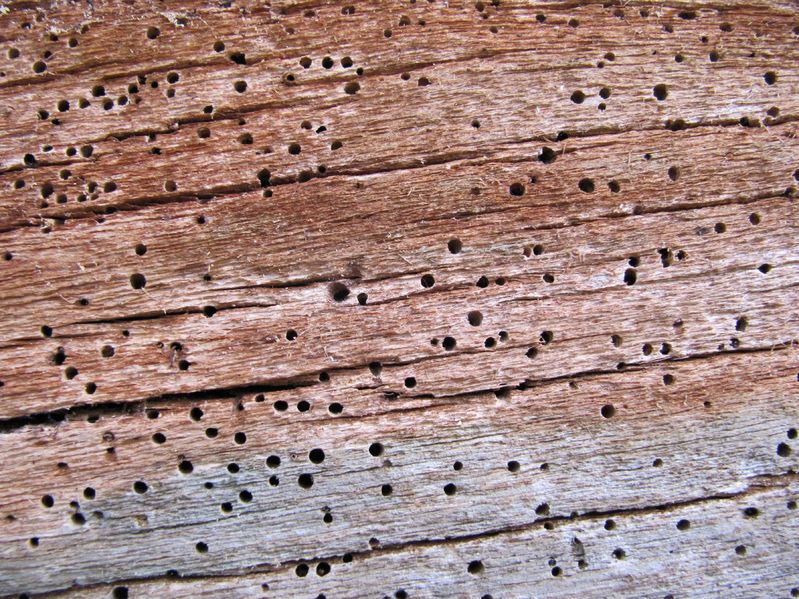 Help! My House has Termites!
Another old article from 2010 – we had just created our Facebook Business Page and invited you to it. Gotta love it!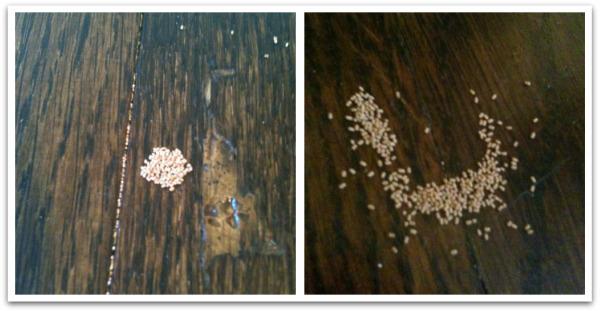 Yesterday I posted this photograph on our photo-blog as well as Twitter and Facebook and received all kinds of horrific responses as if Termites were the end of the world.
You would be amazed at the amount of people that run from a property if they hear it has termites and I'm here to try to clear some myths.
First let me say that if you are buying a house anywhere in Miami or Miami Beach, it is very common to find evidence of termites. Termites thrive in humid climates and Miami = humid capital of the world which means EXPECT TERMITES! The real question for you as a buyer or even a home owner should be if there are live termites and second, how bad is the damage they have caused (if any).
Most of the time, even if you find evidence of live termites (like the photo of the fresh droppings above), it doesn't mean there is major damage – that's why a good, reputable building inspector is not just necessary, but crucial. A lot of building inspectors are not equipped with in-depth knowledge about termites, so when all else fails, call a licensed termite company directly to verify information from building inspectors – if you want to read a funny story about a building inspector who gave scary and funny information about subterranean termites, please read Miami Shores Inspection Comedy.
Just be smart about interpreting findings and don't be afraid to double check "experts" opinions (I know it can be frustrating, but a lot of these industries are not regulated).
Here's the 411 from Guarantee Floridian:
Whenever a wood-destroying organism inspection is to be put in writing, the State Form 1145 must be used and certain guidelines must be followed. According to Florida Statutes under Section 482 only pest control companies that are licensed in the category of termite are permitted to issue Form 1145/Wood Destroying Organism Reports. These reports are sometimes referred to as "Termite Inspection Reports" but this is misleading. According to the State, Wood destroying organism means arthropod or plant life which damages and can re-infest wood in a structure, namely termites, powder post beetles, and old house borers, and wood decaying fungi. Banks and lenders usually require a wood destroying organism report to be completed before they issue a mortgage.
One other thing to remember is that even if you buy a home that is termite free, it doesn't mean it will remain that way forever. It's good to keep a termite warranty that usually costs only a few hundred dollars per year and then will cover re-inspections and actual treatment if needed.
Hope the myths are covered and fears gone – don't be afraid to hear that your Miami Beach home has termites, expect it and be ready to address the issues.
By the way….we have a Miamism Facebook Page – tell us how we're doing and stay on top of the conversation:
**published Jan 4/2010