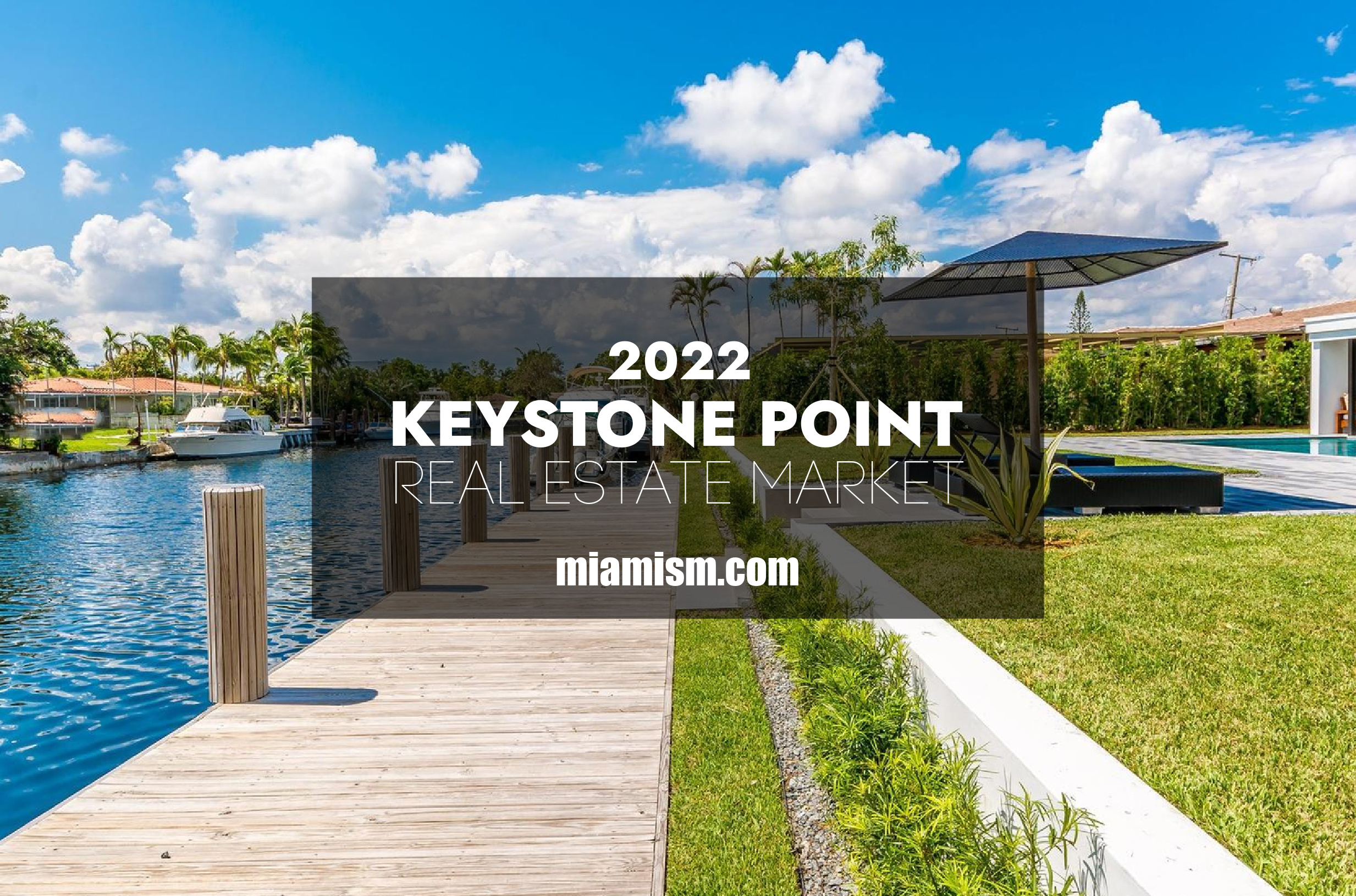 Keystone Point Real Estate Market Report for 2022
2022 was yet another great year for Keystone Point Real Estate.  Although sales have almost come to a full stop, a slight correction could be in effect for this market.  What makes Keystone different is that it's mostly a cash market, which means interest rate hikes should not affect pricing or demand but it's also a very local market, which means foreign national demand will not influence its behavior.
The consumer is holding back to see what the economy brings, and since this is an area where people buy to live and do not buy to flip or invest, it will continue to remain strong. (It's like a kid with a mind of its own)
Whether you are on the buying or selling side, know Keystone Point will continue to be a great place to live.  71.9% of all buyers occupy their homes as primary residents and price range that sells the most is above the $2 Million mark.
We prepare monthly Keystone Point market reports on the third week of each month and we also have a really comprehensive 3D market analysis upon request that includes micro-data for the area in the last 12 months. To see the latest report, please click HERE.
Keystone Point Waterfront Homes – Price per Square Foot
Take a look at the changes in average price per square foot for homes on the water in Keystone Point:
| Year | Price per SF |
| --- | --- |
| 2022 | $1,052/SF |
| 2021 | $700/SF |
| 2020 | $522/SF |
| 2019 | $416/SF |
| 2018 | $476/SF |
| 2017 | $421/SF |
| 2016 | $432/SF |
| 2015 | $441/SF |
| 2014 | $395/SF |
| 2013 | $328/SF |
Look at the hike in average price per square foot between 2021 and 2022 – a $352 difference!! compared to the big $178 jump from 2020 to 2021 – HUGE increase!!  Keystone Point real estate has tripled in the past 10 years, which is a testament to the quality of homes that are being built and sold.
The lowest sale in 2022 was the non-waterfront home located at 1875 NE 124th St which sold for $880,000 – a 2 bedrooms / 2.5 bathroom home with 1,961 sq.ft., on 11,250 Sq. Ft. lot that was listed for $895,000 in 2021. Selling at $445/Sq.Ft. as a cash transaction.
The highest sale was for the new construction at 13250 Biscayne Bay Dr. A 5 bedroom / 5 bathroom home with 5,107 Sq.Ft home on 11,463 Sq. Ft. with 130′ of water frontage.  This home was originally listed for $6.2 Million and sold for $5.9 M ($1155/Sq.Ft.) Also a cash transaction.

Keystone's average price of waterfront homes increased from $2 Million to $2.9 Million in just a year and although we have 7 months of inventory, which reads like a balanced market – prices are continuing to increase.  Please do note that sellers are being flexible with terms – so you can now have longer closings, normal inspection periods and in some cases, even seller concessions.
Download Keystone Point Waterfront Market Report
Keystone Point Real Estate Market Report for 2022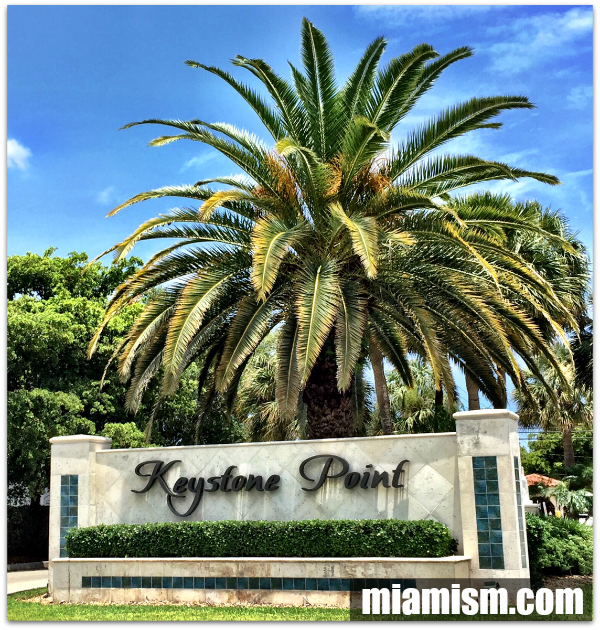 The general figures for Keystone Point homes in 2022 are the following:  (click HERE to see stats from 2021)
There were 43 Keystone Point homes sold in 2022, compared to 73 in 2021. The median sales price was $2.2 Million compared to $1.55 in 2021 and $1.1 in 2020.
The highest sale in Keystone Point in 2022 was for the new construction mentioned above, located at 13250 Biscayne Bay Dr, selling for $5.9 Million as a cash transaction ($1155/Sq.Ft.)
The lowest waterfront Keystone Point home sold in 2022 was a fixer upper mentioned above at 1875 NE 124th St, selling for $880,000 also as a cash transaction ($445/Sq.Ft.)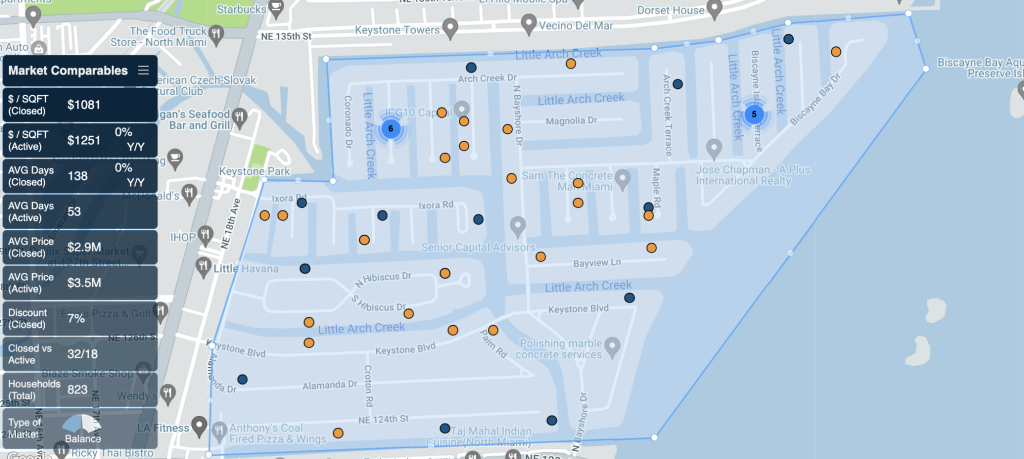 Download Keystone Point Waterfront Market Report
List of Keystone Point Homes Sold in 2022
To get a list of all Keystone Point homes sold in 2021, please contact us