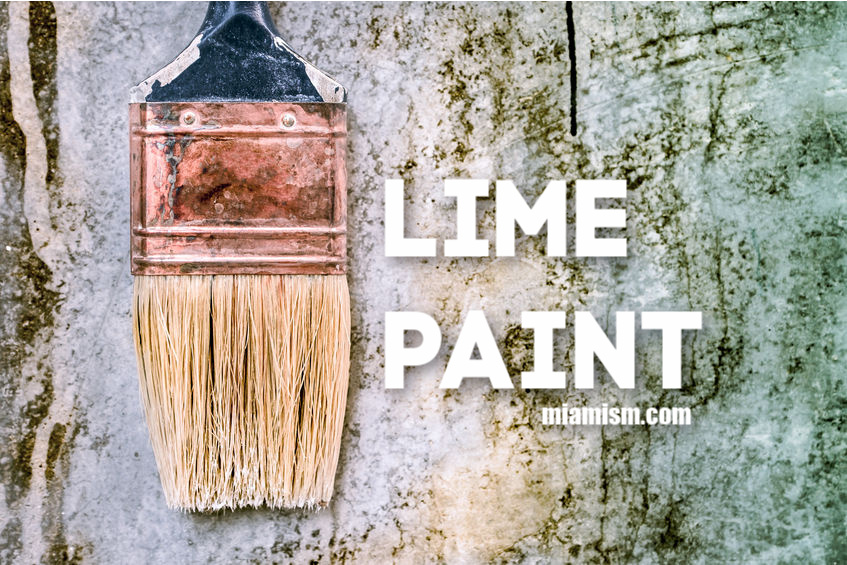 Lime Paints – another important element for historic homes
We are Miami REALTORS specializing in historic homes and architecturally significant real estate. We provide these informational articles in order to pass on our expertise and gain your trust so you hire The Miamism Sales Team on your next home sale or purchase. Historic Homes is our niche! Call us today for a listing appointment.
There are several key factors or elements seen in Mediterranean Revival Architecture. I have told you about the style and what makes it special, I have also gone into detail about Historic Cuban Tile. Now I will describe the type of paint that is most appropriate for these homes – LIME-BASED PAINTS.
I don't know about you, but when I think Mediterranean, I think of Venice (OK, it's the Adriatic sea…..let's not get technical here…..but I'm doing this to make a point about COLOR).
In the Mediterranean (and surrounding areas), it was customary to paint stucco facades with lime based paints. Lime, being an organic material was often mixed into the stucco and plaster surfaces with different hues and these surfaces would not have to be painted again.
The organic nature of these paints or aggregates is what gives these building exteriors such depth and personality. The surfaces are ever changing depending on the intensity of the sun or rain. When studying facades painted with lime, you may see darker lines, or wear-patterns, you will also see discolorations and an uneven nature to the surface. This is what makes lime so beautiful.
There is a rustic, aged look that goes hand in hand with painting with lime and if you want a clean and uniform look, lime based paints are NOT for you!
In Miami Shores, while serving in the Historic Preservation Board, I often recommended lime-based paints to home owners of Mediterranean Revival homes. This ended up turning into a very controversial subject because the city did not agree with strong hues customary to the style (ochre yellow, terracotta orange, and olive green), nor did they want a "weathered look" to these homes.
Anyone wanting to restore a historic home should first check with each city to make sure they agree with the correct historic restoration process.
There is a local painter, by the name of Emilio Cianfoni who has the perfect product when it comes to Lime-Based Paints. He has developed a registered product called Calcem Lime Paint and is known for painting Miami luxury homes like The Vizcaya Mansion and also Ca' Ziff, as well as Fairchild Tropical Gardens.
Lime paints are not cheap and the application is not easy, so make sure your painter knows what it entails (especially the prep work involved). It is important to note that although used for historic homes, lime paints are also popular in the modern world because of its organic nature, and are also used for interior applications.
I personally find that lime paints add not only character to historic facades, but also that perfect finishing touch that completes a project.
**article originally published on August 13th, 2007 – please read comments for second source of lime-based paints in Miami recommended by a reader**