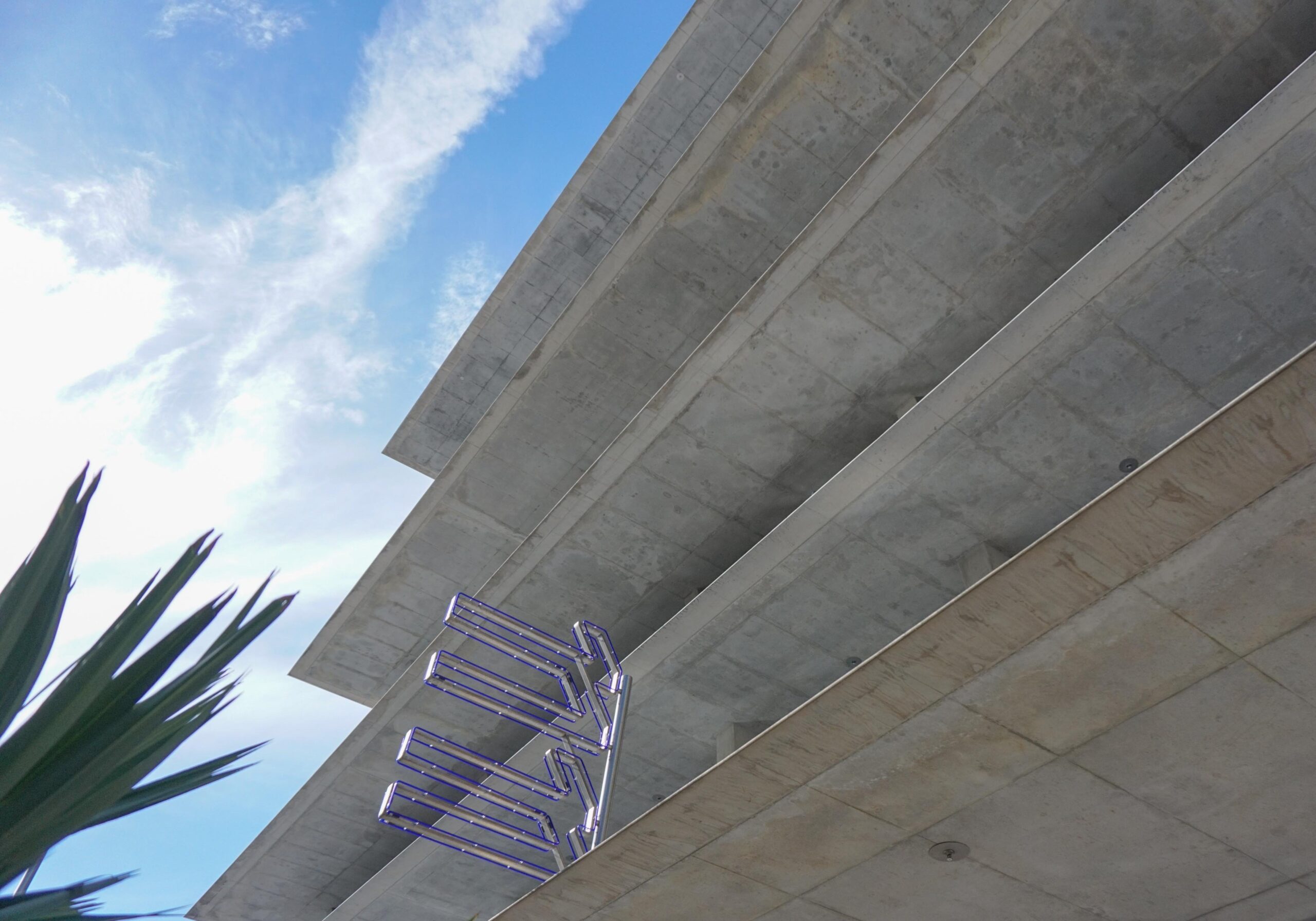 Miami Architecture – 1111 Lincoln Road
We continue our significant Miami architecture series, this time with a perfect Miamism, a "designer parking lot". Only in Miami do we have parking structures designed by world renown architects. 1111 Lincoln Road has been a super controversial project in Miami, designed by Herzog and de Meuron.
1111 Lincoln Road Parking Garage
Although it looks like a parking lot, we need to be clear and explain that Eleven Eleven Lincoln Road is more that just a parking lot – according to the developer:
11 11 is a unique shopping, dining, residential and parking experience located at the gateway to Lincoln Road's pedestrian promenade.

As Miami's premier urban lifestyle destination, 11 11 features a curated collection of international retailers and fine fare hotspots at its base.
So it's mostly a parking structure, but also has retail stores, it serves as an event space and has a residential penthouse. It's located on Lincoln and Alton and serves as a gateway to Lincoln Road, the famous pedestrian mall.
Herzog & de Meuron, the internationally known Swiss architectural firm, designed this open-air structure with no exterior walls and exposed concrete which is extremely rare in South Florida. Controversy began when people though the project looked unfinished (locals are used to stucco and paint …YAWN). The structure has different floor heights, a mixture of ramps, buttresses and cantilevers and the staircase resembles an M.C. Escher painting.
Although most of its retail is on the ground floor at Lincoln Road level, there's one store that sits alone on the 5th floor. The developer, Robert Wennett, built a, 18,000 SF penthouse apartment for himself with a rooftop pool and gardens.
Since this project was finished, Herzog & de Meuron have completed another major project in Miami, PAMM (Perez Art Museum Miami) and the residential high-rise of Jade Signature in Sunny Isles Beach, is currently under construction. Needless to say, 1111 Lincoln Road has caused quite a stir and now is a favorite destination for many. But the most important factor is that is has set the bar really high for future parking garages.
Here's the concept video by Herzog & de Meuron
**originally published Jan/2017