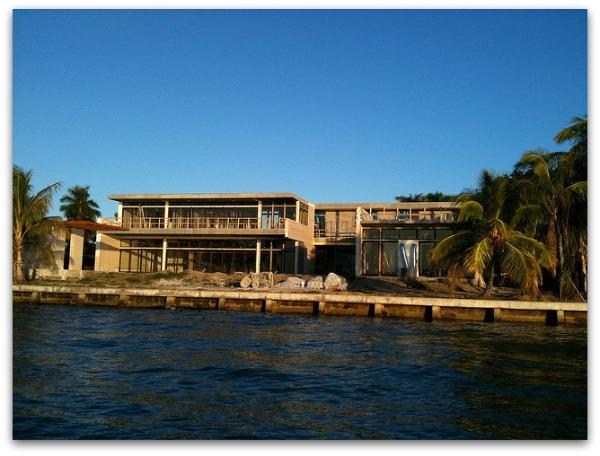 Miami Beach Real Estate Market Reports for 2010 – Indian Creek Luxury Homes
Only one Indian Creek home sold in 2010! If you don't know the area you may think this is really bad, but it is completely the opposite and reinforces the fact that Indian Creek Island is so exclusive. We talked about the 2 Indian Creek homes sold in 2009 and keep in mind that price per square foot on the island has to do with property location (views) as well as how updated the home is. Where exactly is Indian Creek? It's just South of Broad Causeway (Bay Harbor Islands) and you have to go through Surfside for access by car. It's a private island whose interior is occupied by a magnificent golf course. The homes occupy the perimeter of the island and famous residents both past and present have included Victoria's Secret model Adriana Lima, Spanish singer Julio Iglesias, his son Enrique Iglesias, pro golfer Raymond Floyd, coach Don Shula, radio magnate Raul Alarcon, and former Philadelphia Eagles owner and billionaire art collector Norman Braman.
And by the way….what you hear about Indian Creek's obsession with security is true. They have a 24-hour boat patrol that circles the island. We have actually been stopped on our boat because we were "too close". This is the photo we took of the currently listed most expensive home in Miami Beach's history! (another Todd Michael Glaser impressive estate)– built by Shlomi Alexander and Felix Cohen. One of the 4 current listings in Indian Creek Island for $60 Million.
40 Indian Creek Dr – Indian Creek, FL 33154
Listed for $12,900,000 and selling for $9,300,000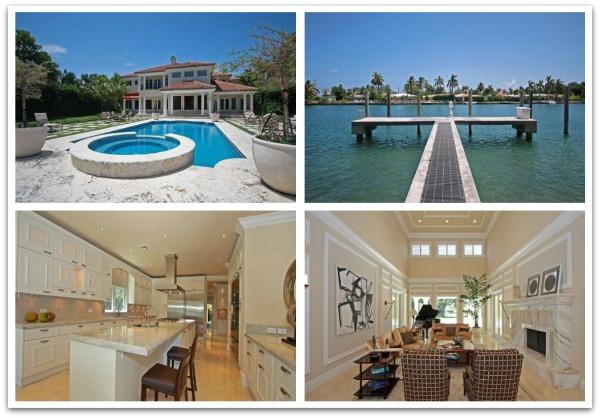 This 7,888 square foot waterfront mansion sits on a 53,736 square foot lot with 118 feet of water frontage. With 7 bedrooms, 8 bathrooms and 2 half-baths, it faces Surfside waterfront homes and was listed on and off since May of 2005 with a starting price of $14.9 Million. Must be nice to be the single sale of 2010!
Waterfront residence with Magnificent views of the water. Renovated Mediterranean home with old world elegance in a lifestyle of luxury. Located on private Indian Creek Island, on over 53,700 SF of sumptuous landscaped grounds. Home features 7 Bedrooms, 8 Baths, and 2 Half baths, 7800 SF interior. Property – 118 ft of prime waterfront.
The 4 current listings in Indian Creek include:
3 Indian Creek Drive (pictured above) – $60,000,000
17 Indian Creek Drive – $32,500,000
18 Indian Creek Drive – $17,900,000
38 Indian Creek Drive – $13,900,000