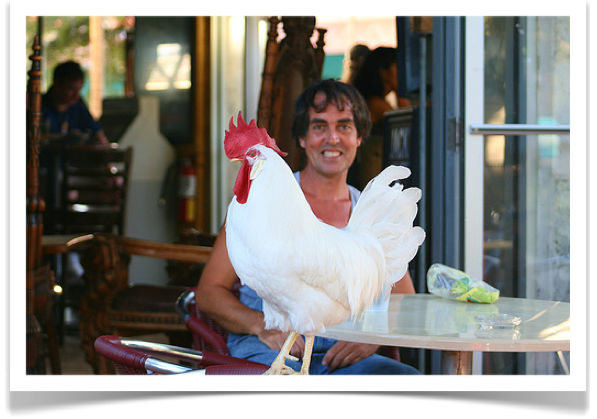 Miami Beach says "No More Mr. Clucky"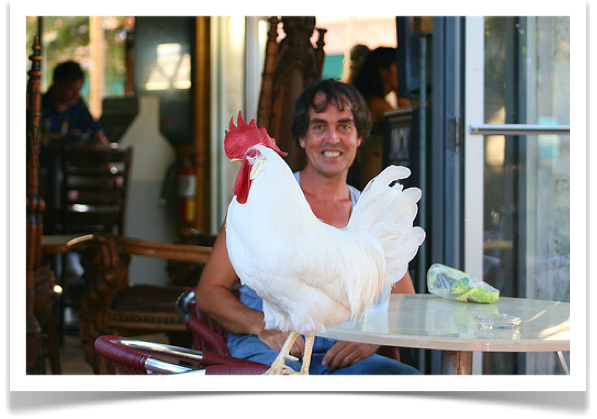 photo courtesy of Ipanemic – ipanemic.com
Is this for real? Mr. Clucky has become a legend, part of our Miami Culture!! We even featured Mr. Clucky in our Miamism Fridays because this beloved rooster is a true "MIAMISM"! According to a Yahoo News article,
The white bird who perches on his owner's bike has become a favorite subject of tourist photos. But he's been ordered out of town for his cacophonous crowing every day at 6 a.m.
(SIGH)
We always tell our Miami Beach Real Estate clients about code enforcement and zoning laws, but there has to be a solution for Mr. Clucky – this is a sad day for Miami Beach.
*thank you Russ Perlowski for the heads up*