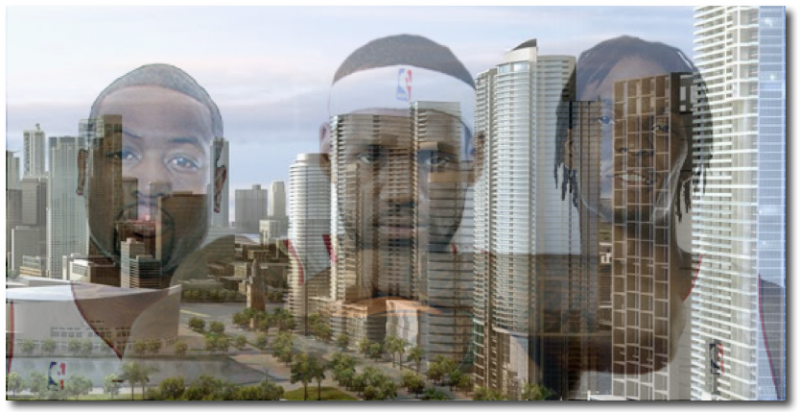 Miami Condos by the Heat Stadium
You've heard about the LeBron effect. You also recognize that buying near the Heat Stadium can be an amazing opportunity now that The Three Kings (LeBron James – Chris Bosh – Dwyane Wade), will rule the NBA <<I just want to make clear that if that sounds cocky, it's because IT IS!!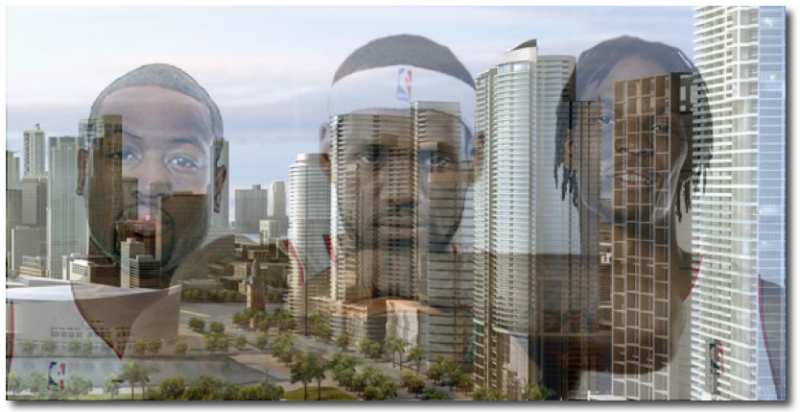 Keep in mind that The Heat's home opener game will be Friday October 29th (although they begin their 2010-11 season on Tuesday October 26th at TD Garden against the Boston Celtics….playing against none other than….ex-heat player SHAQ WHO?) So what are your choices? The obvious choices are right across the street from the Miami Airlines Arena with:
The not so obvious choices are a bit further North in the Performing Arts District with buildings like 1800 Club. Or you could go South into Downtown Miami, Brickell or even Brickell Key. The beauty of the area is that you have the Metromover to take you back and forth from the arena – free, clean, and functional public transportation in Miami (I never thought I would say that, but you have to see it to believe it). Either way….we're here to help – especially when buying bulk (we have the inside when dealing with Miami developers). And did I mention there's a price range for everyone…seriously, don't miss out. It's unlike me to write such pitchy articles, but the calls from people wanting to be near the Miami Airlines Arena are crazy!