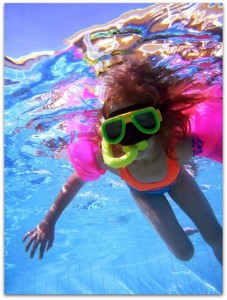 Miami featured as "Child Friendly City" by Cookie Magazine
Beyond it's glamour and hype, Miami has tons of activities for children and I was happy to see that Cookie Magazine was recognizing our beautiful city for what it is.
"When you imagine a trip to Miami, you probably picture a getaway weekend for two, a Saturday night of abandon, and a return home with a Tara Reid anecdote. The truth is, this city's bikini-ready, velvet-rope image is just one side of the coin. In the past few years, it's been getting very comfortable with its other identities-as a kid-friendly beach town dotted with playgrounds and nature preserves, and as the up-and-coming design capital that hosts the winter Art Basel festival. Even South Beach, home of the neon G-string, is filled with madcap street performers and families dining alfresco during the day. There's a lot of ground to cover here, but if you rent a car, it's only about 10 minutes from downtown to South Beach or Key Biscayne, offshore neighborhoods that are connected to the mainland by causeways. For a truly international experience, head to Little Havana, where a walk on Calle Ocho can feel like a day trip to Cuba. "
Some of the places mentioned include:
This is what Cookie has to say about Downtown Miami in addition to a list of restaurants and places to visit.
"Once a pineapple plantation, downtown's Design District-the area just north of where Interstate 195 hits Biscayne Boulevard-is now hailed as the city's coolest quarter for its innovative galleries and shops (like Genius Jones, one of the country's first design-oriented children's stores). A few blocks north is the Upper East Side, where a budding stretch of Biscayne Boulevard offers an indie collection of boutiques and eateries, including a modern hot-dog stand opened by a Los Angeles expat. Jump on the free Metromover, an elevated train that swoops over central downtown, and look for the art installations at featured stops. Finally, introduce your kids to the authentic Latin flavors of Little Havana, where street signs are in Spanish and the ropa vieja (mild or spicy shredded beef) is delicious. "
I have to admit that I was a little shocked the first time I took my kids to The Miami Design District to take a look at some art galleries and have lunch. One of the locals referred to us as "breeding urbanites" – you could choose to be offended, I thought it was genius and still laugh every time I think about it. As long as your kids behave, you will not be frowned upon. ….and about South Beach:
"South Beach, the pastel-hued waterside neighborhood nestled in Miami Beach, is one of the city's most walkable areas. Despite its reputation for nightlife, it's surprisingly PG-rated before dark, with strollers, bikes, and Rollerblades filling the pedestrian Lincoln Road. Explore the shops, then head to the beach for chair and towel service. North of 30th Street, you'll find a clean, quiet stretch of sand where rocks create a wave-free zone for young swimmers. Or visit the art-deco hotels on Ocean Drive, which runs parallel to the beach. You don't have to be a guest to grab lunch at the Delano Hotel, swim in the Raleigh's pool ($25 for the whole day), or explore the Sagamore Hotel's cool lobby."
(now visiting the Sagamore with your kids while Tunick was there would not have been easy to explain to your children). The article placed Key Biscayne and Coconut Grove in the same category and I found this to be a bit strange, but here's what they had to say:
"Once you've cruised over the Rickenbacker Causeway to the small island of Key Biscayne, the beaches get quieter, the landscape greener, and the pace significantly slower. For kids, Crandon Park is an outdoor fun house with wide, palm-dotted beaches and a marina where watching the fishermen unload their boats is a time-honored pastime. Head back to the mainland (the Miami Seaquarium-once home to the original Flipper-is on the way), and hit the leafy shores of Coconut Grove. More upscale than laid-back Key Biscayne, it's known for its open-air shops and cafés and, on Saturdays, one of the best organic farmers' markets in the city. Go early to get just-picked fruit; the awnings will keep you in the shade."
The list of shops, restaurants and activities is really comprehensive, even for locals that think they've seen it all. The truth is that Miami has something for everyone and you should never find yourself bored – worst case scenario…..go shopping!!