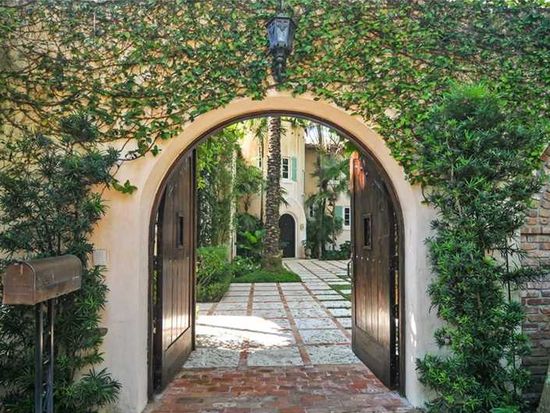 Miami Historic Homes – DeGarmo in Coconut Grove
Walter DeGarmo estate for sale in Coconut Grove – pristine restoration with all the modern comforts. Waterfront with 28,000+ sq.ft. lot – contact Miamism Sales Team, we specialize in Miami Historic Homes.
There is currently a spectacular Walter DeGarmo home for sale in Coconut Grove on the water. We are talking one of DeGarmo's masterpieces with all of his signature details including grand tower entrance that is often imitated by modern Mediterranean architecture. Walter DeGarmo, was a prolific architect in the early 20th Century – an architecture graduate from Cornell University, DeGarmo moved to Coconut Grove in 1903 and was responsible for the design of many residences and public buildings in South Florida. He was the first registered architect in Miami and a protegé of John Russell Pope, architect of the Jefferson Memorial and the National Gallery of Art in Washington, D.C. DeGarmo was a classicist with an interest in tropical architecture and always challenged by the marriage of these 2 concepts. His homes always boast open loggias and/or beautiful court yards. DeGarmo became one of the early masters of the Mediterranean Revival Style. His most prolific years were from 1906-1926, during the Miami Boom times.
3467 Moorings Way – Coconut Grove
priced at $8,550,000
This is perfect example of a beautifully restored historic home that doesn't butcher the original design, that respects the architecture details while at the same time modernizing the space and bringing it to today's standards. Not all details are original, and home owners did take some creative liberties during restoration, but they were able to marry their vision and the original home with incredible grace. Kudos to the sellers for featuring a beautiful piece of art. This magnificent estate features 6,856 sq.ft. of living space with 6 bedrooms and 6.5 bathrooms. It sits on an oversized 28,577 sq.ft. lot with lush, tropical landscaping, loggias and courtyards. The home's axis aligns with canal that has direct ocean access. The home's marketing description reads as follows:
Exquisite, turn-key, 1929 DeGarmo, lovingly restored to its original splendor, including the most magnificent finishes and the decor exemplifying the grandeur and old world charm that you would expect of one the most beautiful properties in all of South Florida. A walled and gated masterpiece of Mediterranean inspired architecture, surrounded by the most enchanting courtyard, garden, and loggia lined patios. Located in the most coveted, guard gated Grove neighborhood, The Moorings, overlooking the bay!
Details to pay attention to, other than loggias, unusual window shapes and grand fireplace mantle, are the open beamed ceilings with intricate detailing (I can actually imagine the original hand-painted stencils on the beams), the rustic flooring which contrasts beautifully with the hand plastered walls, and the transitions from room to room. DeGarmo was a master of transitions and his archways are unique and well thought out. This home was originally listed for $8,950,000 and was reduced by $400,000. Here are some photos, courtesy of Trulia.com.
Call us to schedule an appointment to go visit this or any historic home in Miami. We guarantee you will walk away with knowledge you didn't even know you would care for. I do warn you that I get a bit emotional, DeGarmo spaces are magical.