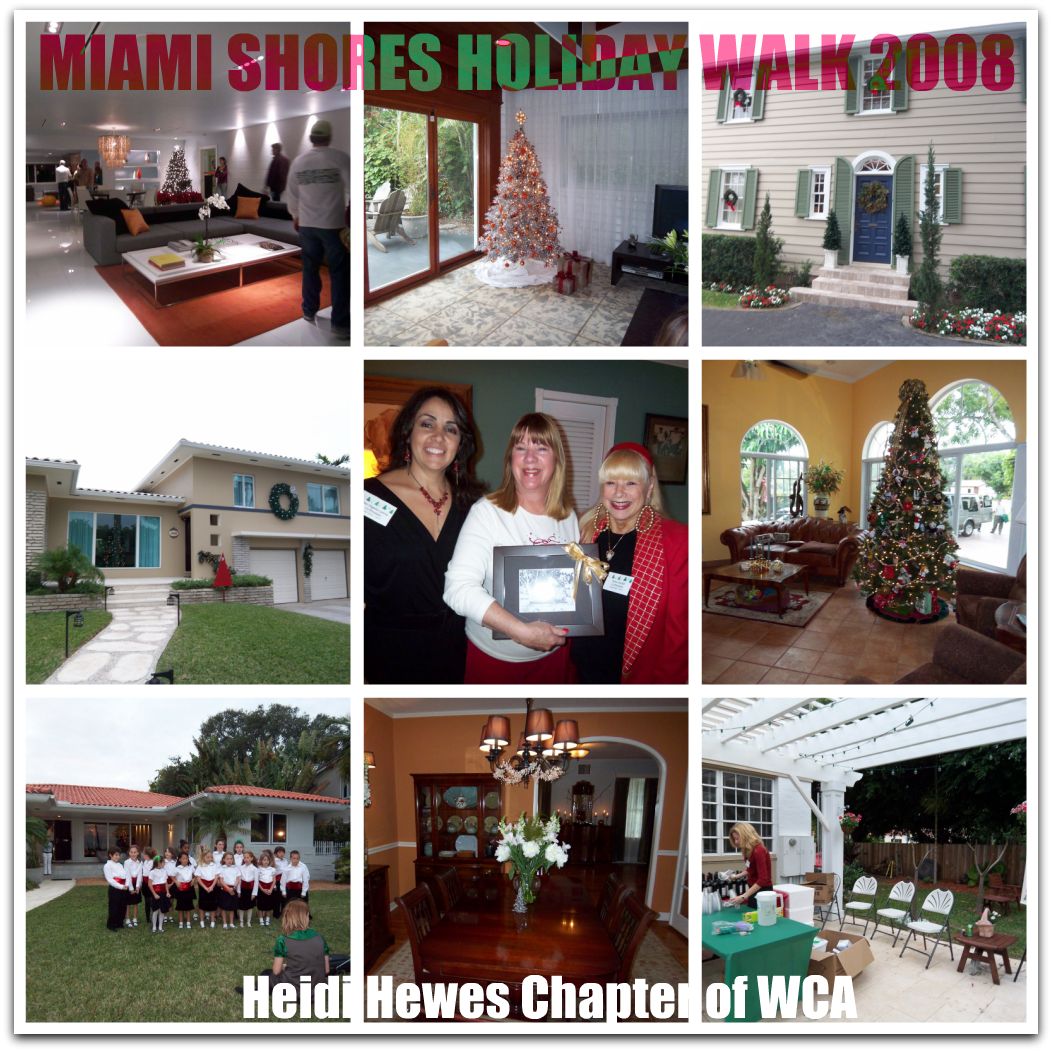 Miami Shores Holiday Walk – 2008
The Heidi Hewes Chapter of the Woman's Cancer Association of The University of Miami had their Annual Holiday Walk this past Sunday in Miami Shores. It was the 17th year that this event was held and has become a Miami Shores Community event and tradition. Five generous home owners opened up their homes on The East side of Miami Shores in order to make this event a total success.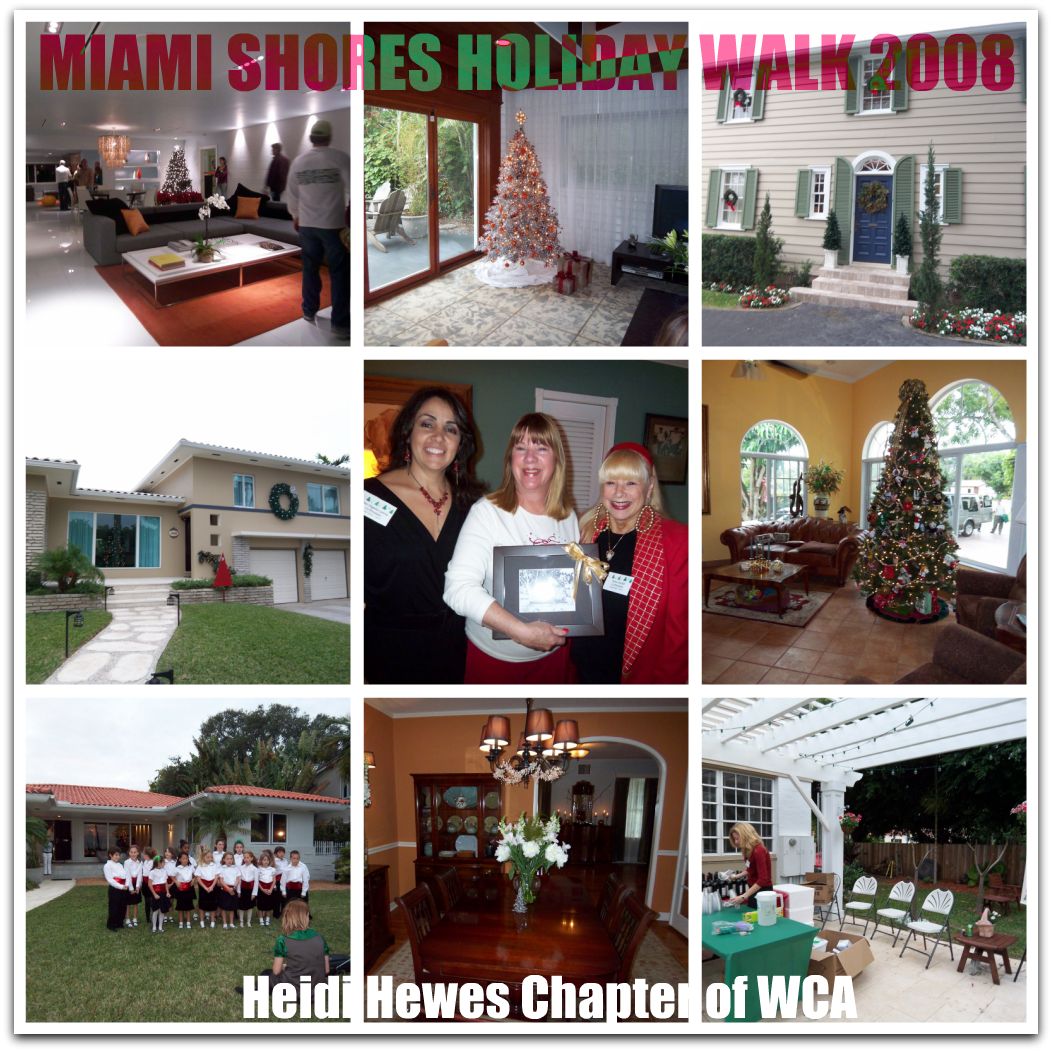 As co-president of the organization (together with Robin Hechler), I have to tell you that i am so proud to be part of such an amazing event. The endless hours that go into the planning and preparation of the Holiday Walk is overwhelming, but with the help of all Heidi Hewes chapter members and with the help of the community, we were able to raise over $33,000! Think about this … $33,000 raised in a 3-hour event that go directly to cancer research and education with no overhead. The WCA is a 100% volunteer organization and every single penny raised goes to the fight against cancer.
Nora and Bill Tenney were the Chairs of the event and ran a smooth ship making sure all details were covered – delegating and coordinating is never an easy job, but the volunteers, the home owners, the sponsors and visitors make The Miami Shores Holiday Walk a tradition worth keeping and cherishing.
Thank you to everyone involved – your generosity is making a difference!
**I was a greeter at one of the homes this year and could not take "action photos" – if you have more photos, please send them and I will include them.**