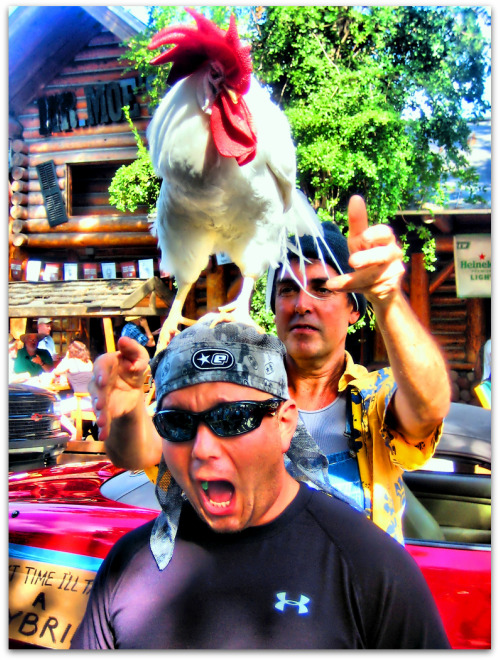 Mr. Clucky is legendary for stirring up the pot (no pun intended), and this photo not only shows us the icon in action but also serves to set the tone for the coming King Mango Strut Parade in Coconut Grove.  The photo was taken by Diego Quiros who does an amazing job capturing the feeling, energy and colors of the event – make sure you check out his website as well as Flickr Page.  I'm sure you will agree that his photography is ardent and transcends time .
….another Miamism !!
** Here at Miamism we love to post your Miami Photos. If you have a shot you want to share please join the Miamism Group at Flickr.com – or you can e-mail the photos directly to us at info@miamism.com *
SPECIAL INVITATION:
Diego Quiros would like to invite you to join him at Books and Books in the Gables on Friday, December 4th at 8:00 PM to experience "Spain: Beauty and Sadness".
This photography exhibit explores the symbolism of the Yin-Yang using seemingly unrelated or opposing photographs to persuade the viewer that everything is interconnected and dependent on the opposite. By the mere simplicity of two photographs; one in color, one in black and white, each frame extends an invitation to the observer to explore how complementary opposites join together to form a greater whole.
Books and Books is located at:
265 Aragon Ave, Coral Gables, FL 33134, Phone: (305) 442-4408