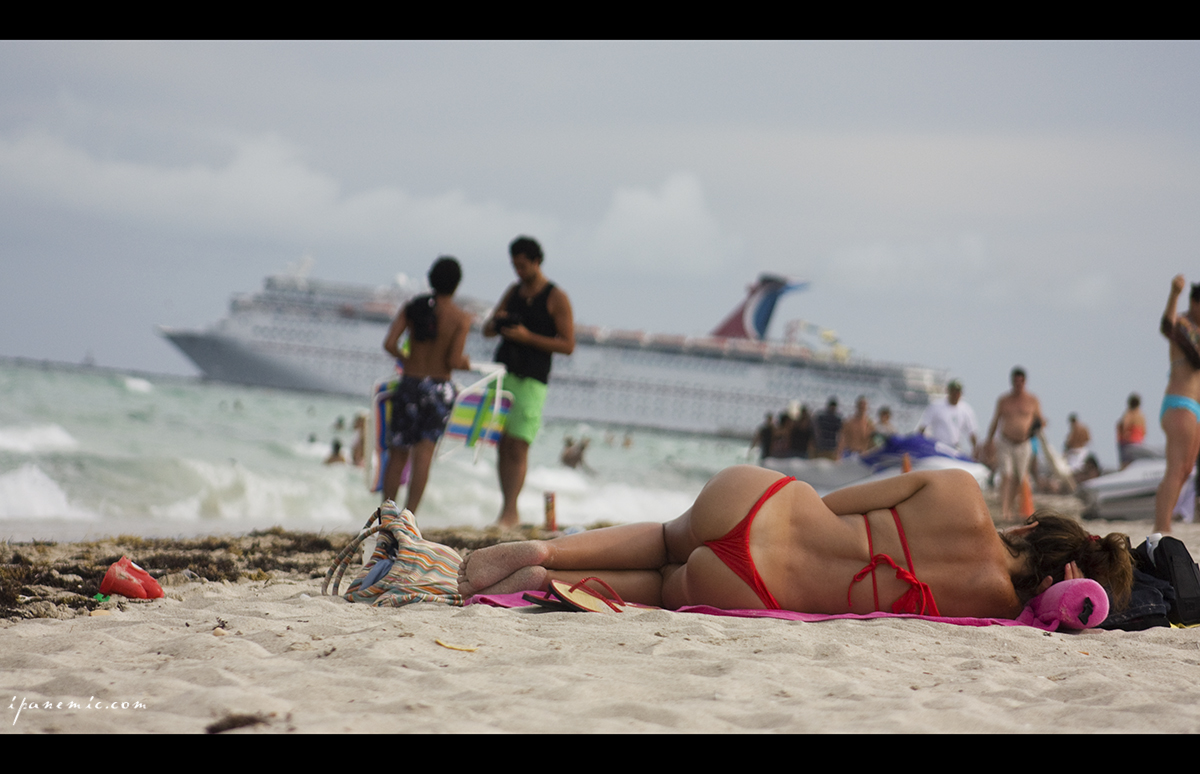 Miamism Fridays – Ipanemic in South Beach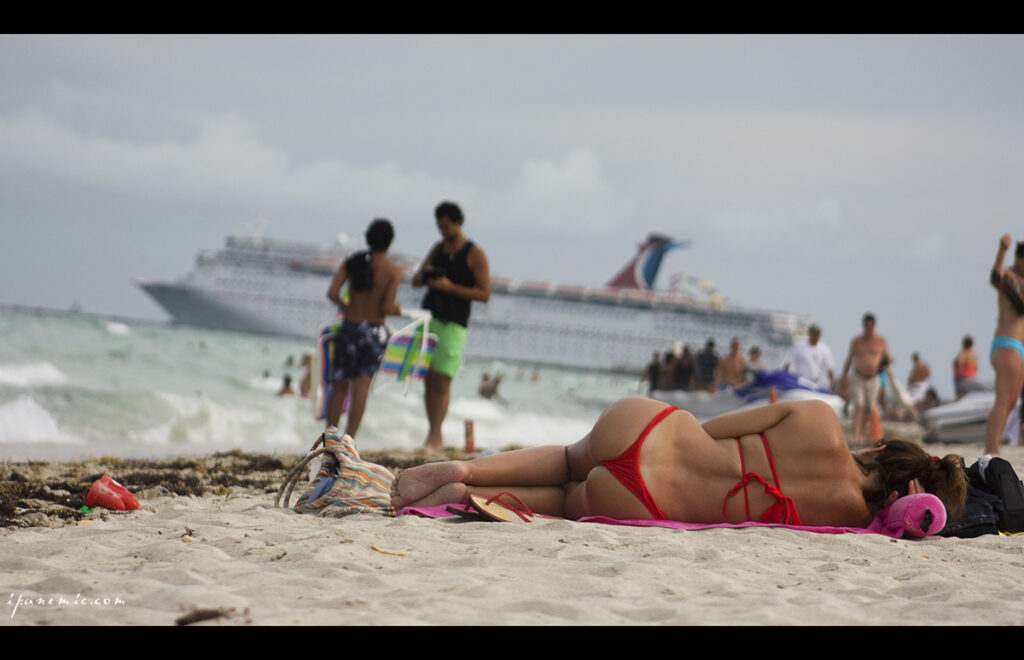 The last time we published one of Ipanemic.com's photos, we got some really great feedback from our readers.  I love photography that incites, and Scott does it EVERY time!  Here's a photo entitled "Cruise ship leaving Paradise". We are true fans.
….another Miamism !!
Please make sure you check Scott's site at Ipanemic.com that has recently gone through a transformation and you can also check out his amazing Street +/ Life photostream on Flickr
** Here at Miamism we love to post your Miami Photos. If you have a shot you want to share please join the Miamism Group at Flickr.com – or you can e-mail the photos directly to us at info@miamism.com *