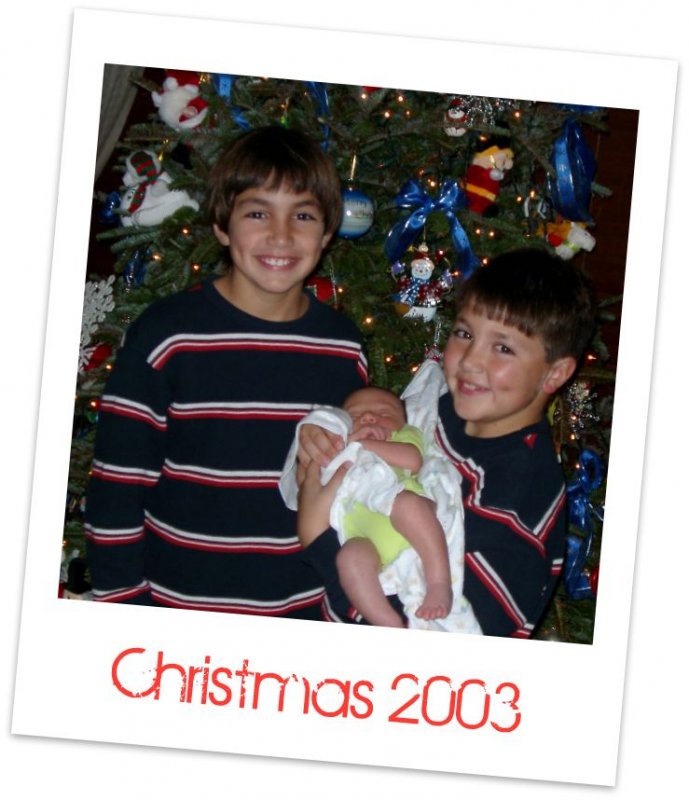 We're taking a break from regular "Miamism Fridays" and making it all about the holidays.  Today I wanted to share some photos of Miami Shores homes that I drive by on a daily basis and it's great to see the effort that goes into the holiday decorations.  Of course it's Miami and palm trees get the "royal treament" (pun intended).  Miami Shores holds a light display competition every year and some home owners go all out.
(I do apologize for the quality of the photos, I am really bad at night photography.)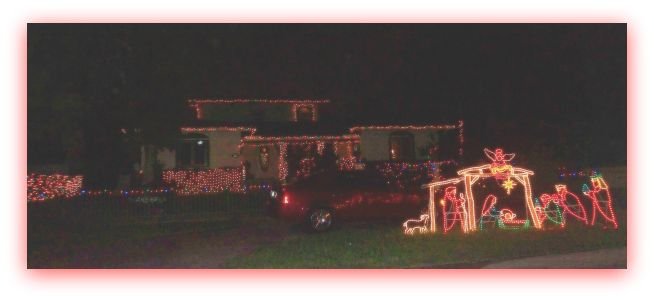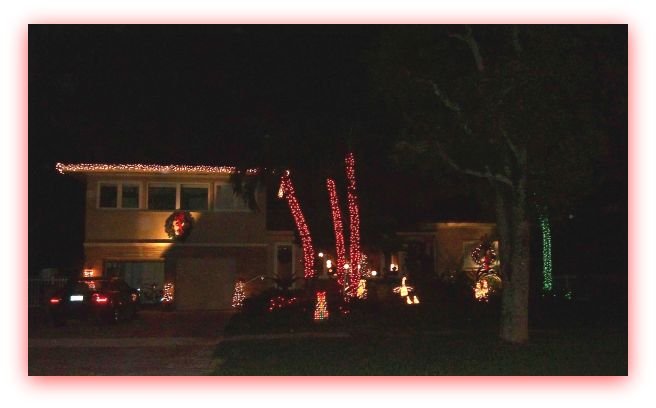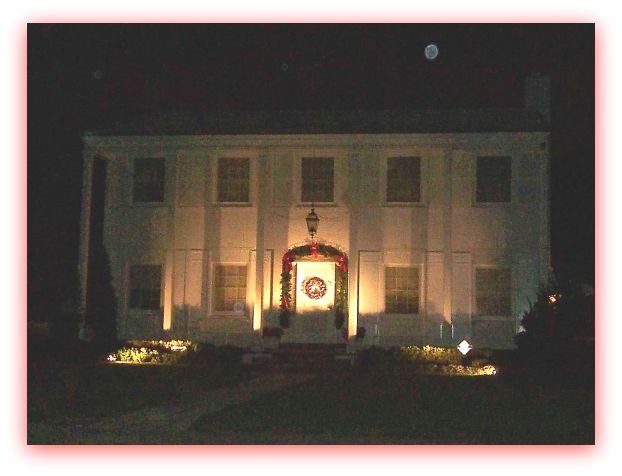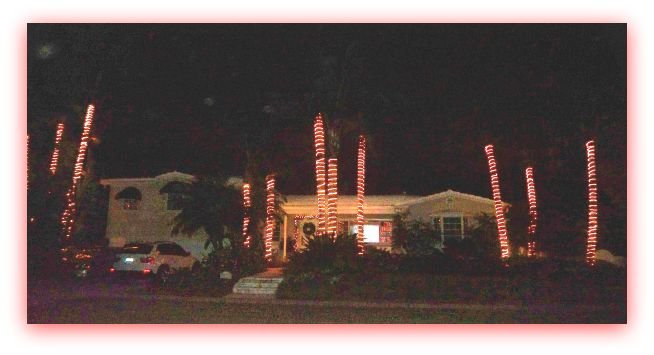 And lastly, just because I am in total shock of how fast time goes by and the fact that it's already December 2007, here's a photo of my kids 3 years ago – you would not recognize them if you saw them today.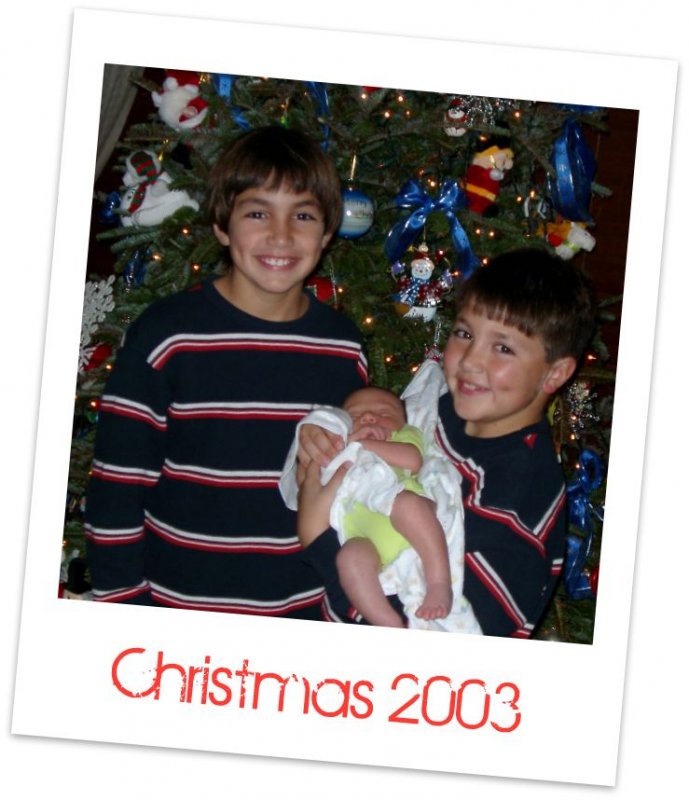 Please keep sending in all you Holiday Fun Stuff for us to share here in Miamism.com! (traditions, recipes, crazy pictures, decorations……whatever you do to make the holidays special).