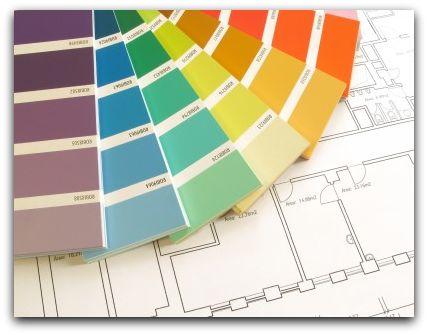 Neutral Miami Real Estate
You hear it so much that it's ingrained in your brain – when selling your Miami home, go neutral – but why? People say I have a gift for color, my mom remembers me as a little girl painting color charts and experimenting with color hues and values instead of drawing stick figures. I did a lot of color consulting in my architectural business before going into real estate (and now offer that service to our clients). So let me tell you a little about color.
As in Real Estate, there are emotions associated with color – our senses are heightened and we react to certain hues and certain feelings come out with certain colors.
Unfortunately, we cannot generalize that red will make you angry, blue will sooth you and yellow will make you indecisive. The psychology of color is a lot more complicated than that and different colors affect different people in different and unpredictable ways.
Just yesterday, I was asked to visit some dear friends' home to help them with color. This is a married couple who are very compatible and at the same time very different. While one of them wanted blue, the other one felt blue made them uncomfortable.
I'm not going to go into details about the colors that were finally chosen, but the whole point of this is that when you are ready to sell your Miami home, you will have the ability to control certain aspects of how people will feel when they walk into your home.
When you are competing against so many other properties for sale, wouldn't it make sense for you to try to make that first visit as pleasant as possible, without instilling feelings that are out of your control? That's the reason for neutral. Keeping colors in the off-whites and light beige color scheme is not only the best way to feature elements within a property, but the best way for people to be unbiased when viewing your Miami or Miami Beach home.
*originally published on July 23, 2008*