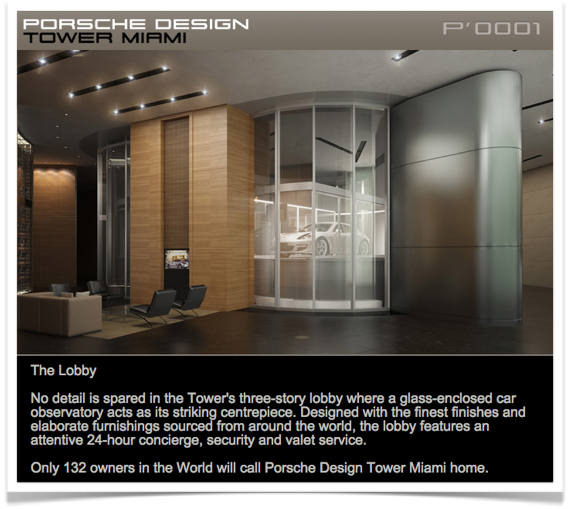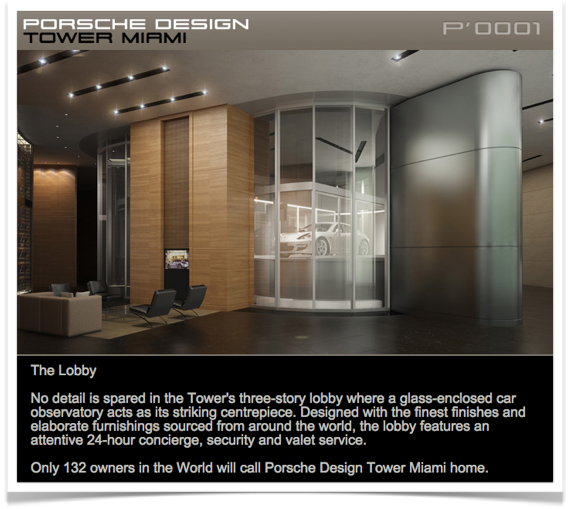 You have to love the enthusiasm and excitement behind The Porsche Tower Miami.  I do love the fact that there will only be 132 owners "that will call Porsche Design Tower Miami home", but need to tell you the questions we've been getting.
Question:  Do you think Miami is ready for this technology?
Miamism:  Absolutely!! If any city is ready for something different it is Miami, hands down!
Question:  Why Sunny Isles Beach?
Miamism:  As much as I'm not a huge fan of the area, it's North Sunny Isles, and we're talking about a Gil Dezer Development which historically has a great reputation.  As much as we would love to see this building in South Beach, we have a lot of foreign nationals that don't want SoBe and want to be further north – this would be a great option.  Either way, whoever buys here is not buying for location, is buying for The Porsche name.
Question:  Will it sell?
Miamism:  It is already selling and they are not even in pre-construction!! UPDATE: construction has begun!
So do us a favor, if you are remotely interested in the project, give us a call and we will arrange a private appointment for you to really detail The Porsche Tower Miami, its amenities and it's living flexibility.
Take a look at our in-depth analysis with photos and design break-down:
Remember our team is ready to help you with your Porsche Tower Condo Purchase or sale and of course surrounding condos as well. Call us for details 305.758.2323 or porschetower@miamism.com
Condo Name:  Porsche Tower
Architecture:  Porsche Design Studio
Developer:  Dezer Properties
Location:  18555 Collins Av – Sunny Isles
Contact:  porschetower@miamism.com
 **published Oct 11, 2012