South Florida Community of DOERS
With our latest collective fundraising efforts for Habitat for Humanity from Real Estate Doers Make A Difference, I wanted to write an article to recognize different people in our community that give back.  I went to Facebook to ask who has led charitable events or fundraisers in Miami and was so impressed and touched!  But giving didn't stop at just charity, it also went towards free, non-for-profit educational initiatives made by and for the community.
So here's the beginning of a long list of Miami Doers that are constantly giving.  If I missed you, please feel free to add your cause to the comment section of this article.  One thing is for sure, I am very proud to be part of this group of DOERS that Make a difference:

Started by Liza Gallardo Walton and some friends -100% of the proceeds go to Coconut Grove Cares The Barnyard Community Center, which offers free after-school and summer programs for over 250 children in the West Grove.  This year they raised $85,000!

A creative collaboration between community leaders who share years of event production, non-profit volunteer management, fundraising and marketing experience. Working together with corporate and community partners to create a sustainable event that helps educate the community at large while supporting South Florida non-profit organizations. Produced by Estrellita Starr Sibila, James Echols & Annette Peikert from Soul of Miami, Daniella Veras and Naomi L. Ross.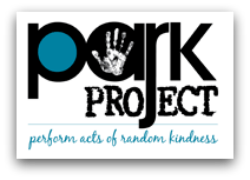 PARK Project is a non-profit organization that is spreading the worldwide message to Perform Acts of Random Kindness. Group of Volunteers dedicated to facilitating opportunities for people, companies and organizations to unite in support of this Project. With a mission that this action statement inspires and empowers people of all ages, capabilities and resources to PARK.  Started by Marly Quincoces.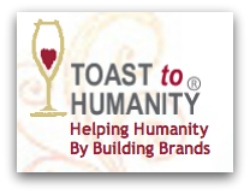 Toast to Humanity's mission is to raise funds and awareness for non-profit organizations while creating consumer confidence and loyalty for their client's products.  Conceived by Bonnie Skop and Kenneth Chase

HeartCamp brings together speakers and participants from different walks of life to discuss all matters of the heart — the physical, emotional, spiritual and creative heart. A grassroots project put together by Maria de los Angeles and Blanca Stella Mejía as a way of giving back to and building community.

Social Media Events in Miami
Social Media Club of South Florida, Ignite Miami and Barcamp Miami are some of the free social media and tech events spearheaded by Alex de Carvalho and a team of locals from various industries providing free educational and networking events for the community.

Art Basel Exhibition of Bomb Shelter Museum with Fundraisers with Israeli and non-Israeli artists who have committed themselves to protecting and supporting cultural freedom through the arts both in Israel and in other communities of distress. Produced by Grant Stern.

Unsilent Night holiday celebration hosted by Jami Reyes and Will Plasencia, benefiting The Lodge (a domestic violence shelter). Drink specials & hors d'oeuvres were served in exchange for diapers, baby formula, baby blankets, pacifiers ,baby Combs & Shampoo.
---
Needless to say, all these events and fundraisers are just a few of the wonderful things that we see around our community and should make us proud.  Please look into all of these and help out and participate.  Also, look at our "GIVING" section in the top menu bar to see how miamism gives back.  If you have a fundraiser or event that you want to share, please add the link to the website in the comment section.  Please avoid self-promotion or it will not be published.
DONATE TO HABITAT FOR HUMANITY – only $20
And if you have not yet donated your $20 for Habitat for Humanity for REAL ESTATE DOERS MAKE A DIFFERENCE, please do so now and help us spread the word.  It's the last fundraiser of the year and we're at 53% of our conservative goal of $2,500.
And Lastly, want to share a Social Sharing info graphic by MDG Advertising, shared by Jeff Cohen, their director of Social Media.

Infographicby MDG Advertising