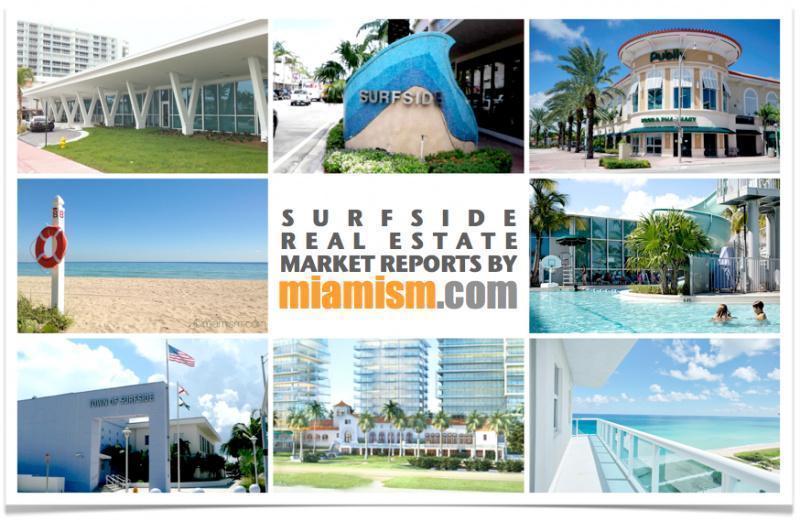 Surfside Real Estate Market Report – January 2020
How is the Surfside Real Estate Market Doing?
There are currently 54 Surfside homes for sale
Highest priced listing: $6,295,000 for the contenmporary, bay-front home designed by Max Strang with 5 bedrooms / 6.5 bathrooms, 4,900 SF on 10,000 SF lot with 50′ of water frontage, located at 1276 Biscaya Dr.

Lowest priced listing: $549,000 for a 4 bedroom / 4 bathroom home with 1,773 SF of living area and 5,600 SF lot, located at 9172 Harding Ave.

Pending Sales: 4 (homes with a sales contract that have not yet closed)

Closed Sales in January: 4

Median Sales Price in January: $625,500

The 4 Surfside homes sold in January were the following:
1413 Biscaya Dr – Brand new, contemporary home with 6 bedrooms / 6.5 bathrooms, 6,072 SF of living space on 10,709 SF lot with 68′ of water frontage. Originally listed for $5,975,000 in August of 2018, had several price reductions and sold for $4,750,000 ($782/SF) **cash transaction
9116 Emerson Ave -beautiful mid-century modern with 3 bedrooms / 2 bathrooms, 2,050 SF of living area on 5,607 SF lot. Originally listed in May of 2019 for $765,000, had 2 price reductions and sold for $611,000 ($298/SF)
8927 Byron Ave – 4 bedrooms / 2 bathrooms, 1,947 SF on 5,600 SF lot. Listed in November of 2019 for $699,000 and sold for $640,000 ($342/SF)
9072 Dickens – fixer upper (our listing) with 2 bedrooms / 2 bathrooms, 1,691 SF on 5,607 SF lot – Listed in November 2019 for $570,000 and sold for $545,000 ($345/SF)
The average price per square foot in January for Surfside homes not on the water was $328, compared to previous years:
There was one waterfront sale in the month of January in Surfside, selling at $782/SF.
Did you know that the average discount in Surfside is 10%? This means that properties get discounted an average of 10% from their listing price. This is the type of data we use to help you reach the correct listing/offer price of a property. You also need to know that 2 bedroom homes historically sell for higher per square foot and the price ranges that sell the most are between $300k-$400k and $500k-$600k. Knowing micro data in each market is key to making educated decisions when it comes to pricing and offers.
To get a copy of our in-depth 3D-analyzer report for Surfside, please CLICK HERE!
SOLD Surfside Home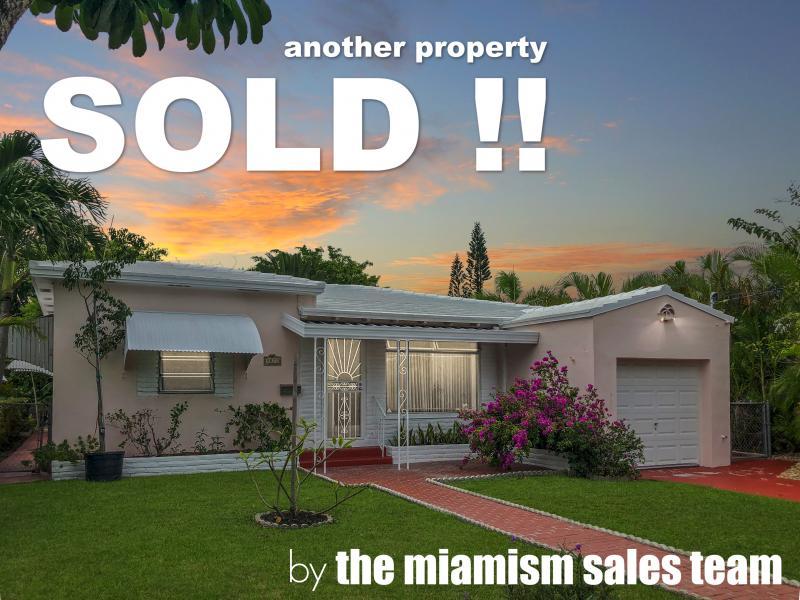 As specified above, we sold a property for one of our old clients in January and received an amazing client testimonial. Nothing like working hard for clients and knowing your work is appreciated. Please contact us so we can do the same for you.
This is the second time I enjoy Enrique and Ines's help with my property. I definitely recommend their services to anyone looking for a high level of professionalism coupled with great humanity. They were able to anticipate all the difficulties and managed to find the perfect buyer and close this deal at record speed! Rick and Ines benefit from a long experience of the Miami area and I will certainly rely on them next time I need real estate services in this region.