Ten Museum Park, Miami – Real Estate Market Report for 2015
How is the Miami Real Estate Market doing? Talk about a question that we hear on a regular basis but we cannot stress enough that you cannot generalize the real estate market because Miami is extremely large. Price ranges vary drastically and it's important for you to analyze your own area, neighborhood, subdivision, and in the case of condos … look at what is happening in your own building. Of course exterior factors will affect your numbers, but always start from the inside out and know how your particular building is behaving. In the case of Ten Museum Park, across from the Miami Airline Arena, we do monthly reports to keep you informed and now we'll share 2015's stats. The big outside factor that is affecting Ten Museum and the surrounding condos, is the construction of 1000 Museum – Zaha Hadid's first condo residence in the U.S. Construction is annoying and can be a headache, but in the case of 1000 Museum…this one project will drive up the prices on the surrounding condos, so now is the time to buy, during the obnoxious construction stage next door. We remind you to contact us if you are thinking of selling your Ten Museum Park Condo – we'll be happy to help you analyze the property and come up with a marketing plan that will impress you.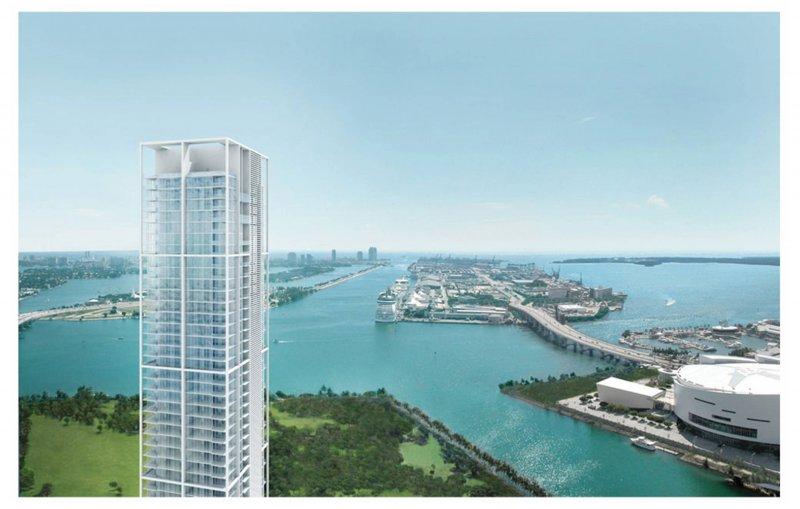 Ten Museum Park – Price per Square Foot
There were 20 sales at Ten Museum Park in 2015. These sales ranged from $330,000 for a smaller 05 line on the 38th floor with 792 SF, to $3.1 million for a lower PH facing directly east with 4,264 SF – 4 bedrooms and 5 bathrooms. When it comes to Ten Museum, it's important to know which units face the water, and that's why we always provide a site plan.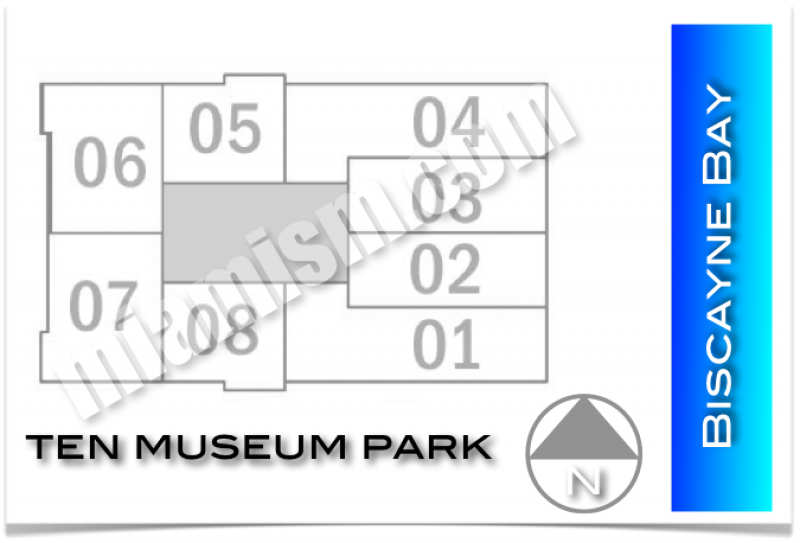 The average sold Price per square foot in 2015 at Ten Museum Park was $470 with an average property size of 1,354 sq.ft. The average sold price per square foot in 2014 was exactly the same, $470 but the average property size was 1,176 sq.ft. If we go by condo lines – which means the units that are on top of each other with exact same layout and views (without taking into consideration unit height), 2015's averages look as follows: **please reference site plan above
01 line (no sales)
02 line $589 average sales price /sq.ft.
03 line $463 average sales price / sq.ft. (only one sale)
04 line $425 average sales price / sq.ft. (only one sale)
05 line $421 average sales price / sq.ft.
06 line $399 average sales price / sq.ft.
07 line $442 average sales price / sq.ft.
08 line $435 average sales price / sq.ft.
These averages defy Realtor logic – it makes sense for the waterfront units (lines 1,2,3 and 4) to be the most expensive – not only are these 2-story lofts, but they have amazing views. That's not the case at all – some West facing lines had higher pricing (like 07 and 08). So what's going on at Ten Museum? There is a lack of small unit inventory in the area, which makes the west facing residences in higher demand – these tend to be a lot less expensive and a price range that is moving quicker. There have not been a lot of sales of waterfront units and one sale cannot determine an average since condition, seller motivation and floor height should be factors. I still believe that these lofts have the best floor plans and views in Miami and think the prices are perfect to get in now.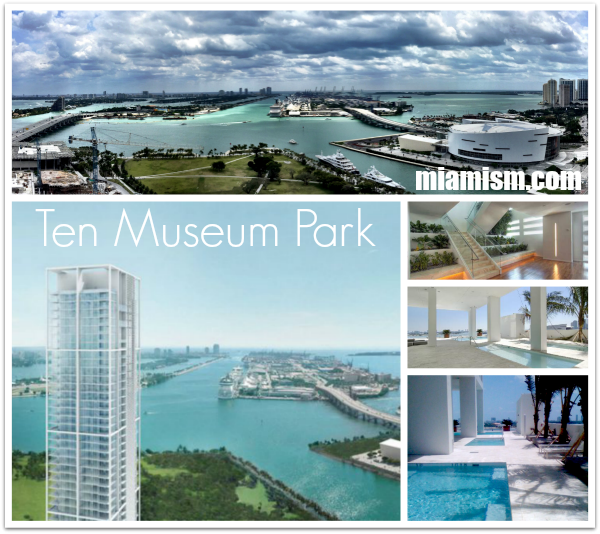 Ten Museum Park Real Estate Market Report for 2015
General figures for Ten Museum park condos in 2015 are the following: (click HERE to see stats from November 2015)
There were 20 Ten Museum Park condos sold in 2015. The median sales price was $445,000.
The highest Ten Museum Park Condo sold in 2015 was residence 4402 with 4 bedrooms / 5 bathrooms, 4,264 sq.ft. of living area, rooftop splash pool, 3 private self-park parking spaces and South East corner location. Selling for $3.1 million ($727/sq.ft.)
The lowest Ten Museum Park Condo sold in 2015 was north facing residence 3805 with 1 bedroom, 1 bathroom and 791 sq.ft. Selling for $330,000 ($417/sq.ft.)
Out of the 20 sales, 3 were foreclosures and none were short sales. All of them were under $500,000. Distressed inventory is rare, but still out there.
The are currently 29 residences for sale at Ten Museum Park – none are distressed and they vary from $345,000 to $2,095,000.
List of Ten Museum Park Condos Sold in 2015
To get a list of all Ten Museum Park Condos sold in 2015, and/or current available inventory for sale, please contact us.
---
WHAT'S YOUR HOME WORTH? Click here to get an automated report or go to MiamismValue.com
*Data obtained from SEF MLS* – we provide monthly market reports for Miami Shores at the beginning of each month. Come back or email us for a copy of the report at info@miamism.com Condo Name: Ten Museum Park Architecture: Chad Oppenheim Developer: Covin Development Location: 1040 Biscayne Boulevard, Miami, FL 33132 Contact: tenmuseum@miamism.com