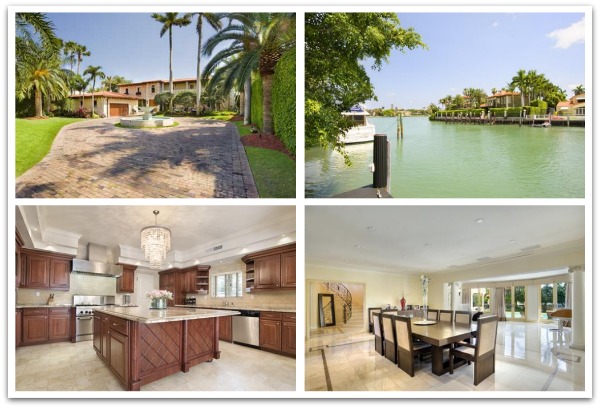 Top 3 Most Expensive Miami Beach Homes sold in June 2011
There were 23 Miami Beach homes sold in June of 2011. Sales prices ranging from $170,000 for a bank owned foreclosure in the North Beach area, to $5 million for a Sunset II remodeled home mentioned below.  June's Miami Beach sales keep showing an improvement in the housing market with 8 of the 23 sales being above $1 million and 7 of those sales being distressed.  We keep seeing sales above the $3 million mark which also means mega luxury Miami Beach homes are moving!
June's Most Expensive Miami Beach Home Sale
1410 W 25 St – Miami Beach, FL 33140
Listed for $5,499,000 and sold for $5,000,000 on June 7th, 2011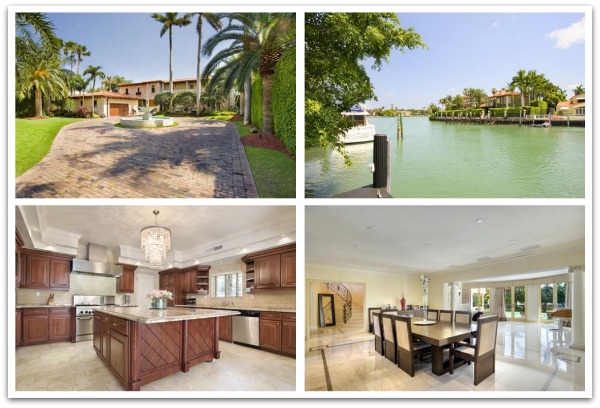 This home was featured in our Miami Beach Housing Report – first half of 2011.  Located on the South East corner of Sunset Island II, completely remodeled, meticulously landscaped and with 100 feet of water frontage.  The house was purchased for $6.5 Million in 2005 and sold at a $1.5 Million loss.  The selling description read:
GREAT MIAMI BEACH WATERFRONT ESTATE WHERE QUIET COLORS CREATE A BOLD IMPACT YET A RELAXED SENSE OF INDULGENCE. BEST DESCRIBED AS THE HOUSE THAT BECOMES YOUR HOME, THIS BEAUTIFULLY REMODELED FIVE BEDROOM, (WITH OPTION TO USE THE STUDY AS A SIXTH BEDROOM) AND SIX AND ONE HALF BATH ISLAND OASIS, EXUDES TRANQUILITY AWASH A SEA OF WIDE-OPEN SPACES, LUSH TROPICAL LANDSCAPING AND 100 FEET OF WATERFRONT FRONTAGE.  A STONE-THROW AWAY FROM THE OPEN BAY!
Features:
5,920 sf of living space
built in 1955 and completely remodeled
100′ X 202′ LOT (20,200 sf)
5 bedrooms / 6.5 bathrooms
100′ of water frontage (no fixed bridges to bay)
private dock
heated pool
Sunset Islands location
2-car garage
June's second Most Expensive Miami Beach Home Sale
1601 W 24 St – Miami Beach, FL 33140

Listed for $4,250,000 and sold for $4,250,000 on June 8th, 2011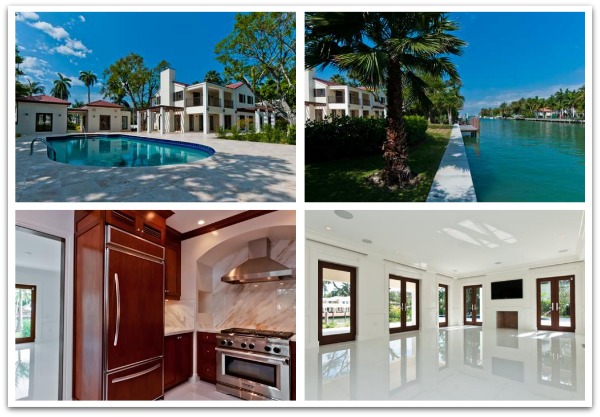 Another Sunset Island Home.  This on located on the North side of Sunset Island III, also with no fixed bridges to Biscayne Bay.  Completely renovated by Wallace Tutt on a 25,000+ lot with tennis court.  (I would have imagined Anna Kournikova in this house for sure).  The home was listed in March of 2001 and was under contract in one week!  The selling description reads:
Sunset Island #3 residence, completely and tastefully renovated by Wallace Tutt and featuring a lighted tennis court, separate guest house, pool pavilion. New dock and seawall, split bedroom plan with separate apartment. Quality finishes and lavish touches throughout. All newly installed appliances, electrical and plumbing systems, doors and windows, impact glass and much, much more. Never occupied since recently completed renovation, turn-key in every respect.
Features:
7,202 sf of living space
144′ X 175′ lot (25,200 sf)
5 bedrooms / 5.5 bedrooms
built in 1937 and completely remodeled
144′ of water frontage
private dock
heated pool
2-car garage
Sunset Islands location
turn-key
June's Third Most Expensive Miami Beach Home Sale
126 W San Marino Dr– Miami Beach, FL 33139
Listed for $3,999,000 and sold for $3,400,000 on June 24th, 2011.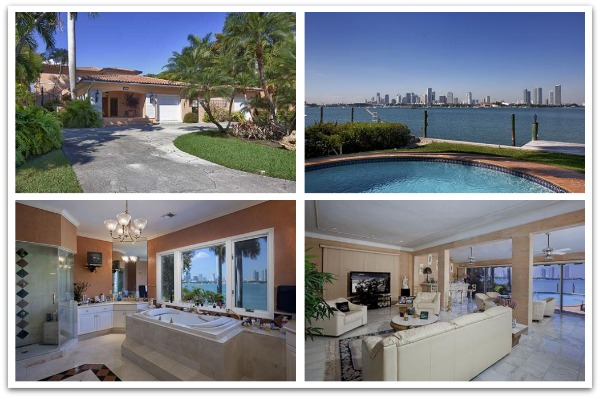 Here's the perfect example of how Venetian Island Homes are increasing in price like no other island in Miami Beach.  Spacious house with amazing views with tired finishes in need of updating – selling above $700/square foot.  Located on the West side of San Marino Island (South of the Venetian Causeway), with amazing views of The Miami skyline.   This home was listed in February of 2011 and was under contract in less than a month.  The selling description simply reading:
Located on the secluded southwest side of San Marino Island on the Venetian Causeway in Miami, discover this beautiful 2-story home on a manicured 15,750 square foot bayfront lot. The best bay and downtown Miami views. Huge backyard and separate guest apartment with kitchen.
Features:
4,472 sf of living space
90′ X 175′ lot (15,750 sf)
built in 1937
4 bedrooms / 3 bathrooms
2-car garage
90′ of water frontage
Venetian Islands location
pool
private dock
**all information obtained from the SouthEast Florida Multiple Listing Service**