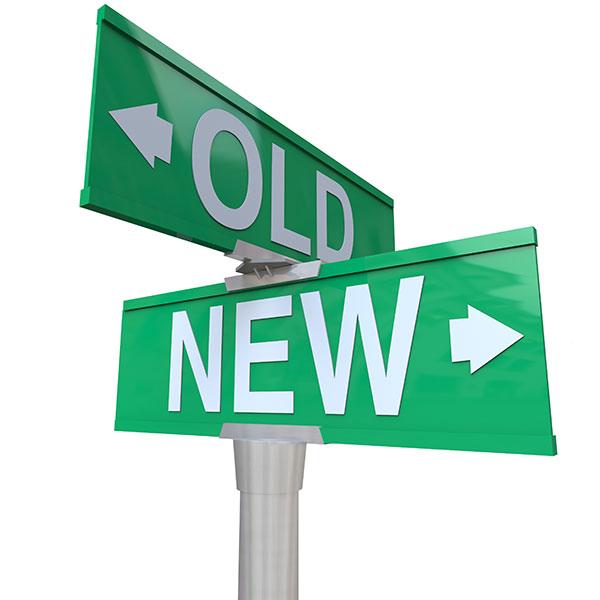 Buying New or Old Miami Beach Real Estate Part II (condos)
I have to start part II of this series with the same paragraph as Part I:
The question of buying old or buying new in Miami Beach Real Estate always comes up. Some people have a misconception that because the South Florida Building code (SFBC) was updated in 2005, you should buy real estate built after that to make sure it's built right.
Old Miami Beach Condos vs New Miami Beach Condos
Condos are very different from homes when it comes to old vs. new, but they also have a lot of similarities. One thing to keep in mind is when a condo needs to do a major upgrade whether it is a roof, pool, finishes, balconies, etc., the whole condominium will share the cost of that upgrade, and therefore special assessments are given to each condo owner.
Miami Beach Condo Construction Quality
Unlike homes, Condo construction quality has remained strong through the years, and this is especially visible in Miami Beach Luxury Condos where finishes are the best and attention to detail is high. Keep an eye out for condo-conversions though, sometimes modern finishes are thrown together as upgrades that are not very well orchestrated and leave a lot to be desired. New Miami Beach condos will have advantages like impact resistant windows and doors that were not available years ago – and it makes a difference to have to install shutters to a condo-unit on the thirty-something floor of a high-rise as opposed to needing no hurricane protection at all. If you are an absentee owner, there is major peace of mind not having to worry about installing shutters before a predicted storm.
Sturdy Old Construction
One example of great old construction is that of South Beach Art Deco Multi-family buildings- talk about charm and a world-renowned architectural style. A lot of those old buildings have been refurbished to their original splendor with today's practical elements. People from all over the world come see our South Beach Art Deco District as well as our Miami MiMo architecture simply because of style.
Architectural Design Compromise
When it comes to New Miami Beach Condos vs. Old Miami Beach Condos it mainly has to do with actual aesthetics. Old high-rises were usually very plain and had no major architectural design impact (except for a group of buildings bordering Collins Avenue and buildings like The King Cole). It is very different to walk into a brand new, high-end condo like Canyon Ranch and then go next door to The Collins which although remodeled and gorgeous, is still an old building. Price ranges will be totally different in old buildings vs. new buildings. Older buildings will offer less expensive alternatives and will be able to afford you more square footage and proximity to the ocean with less money, but you will have to be willing to compromise modern design.
Inspections are a must
I cannot stress enough the need to do thorough inspections in a condo, just like you do in the purchase of a home. The building inspector should not only check appliances, but electric, air conditioning, windows and doors, and balconies. You should also check your condo docs very carefully to see any past and present special assessments showing actual damage to building. A lot of newer buildings are in the process of suing their developers for construction defects and sometimes you will need to dig for facts. Old vs. New is about being informed and knowing what to expect. One thing remains true, there is a lot to choose from when it comes to Miami Beach Real Estate, so be specific about your needs in order to make an educated decision and to avoid going crazy with the amount of choices.