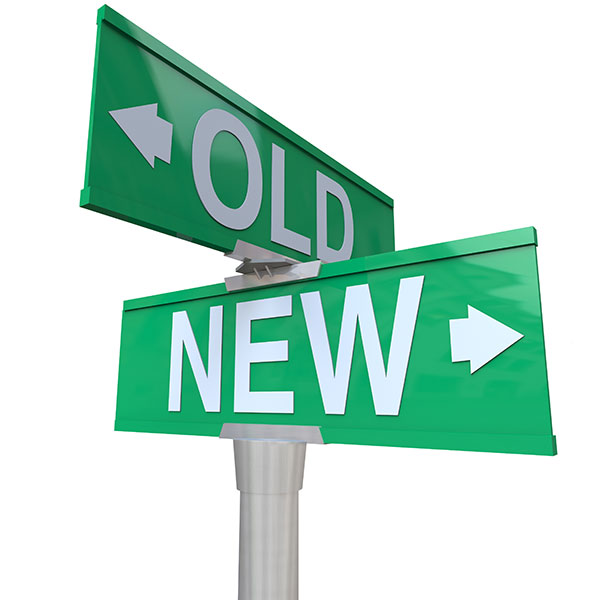 Buying New or Old Miami Real Estate – Part I (homes)
Bringing back an article from 2008 that still applies!! That's 15 years ago!! Gives you a perspective of identifying what's important to you when identifying the right house.
Old Miami Homes vs New Miami Homes
The question of buying old or buying new in Miami Real Estate always comes up.  Some people have a misconception that because the South Florida Building code (SFBC) was updated in 2005, you should buy real estate built after that to make sure it's built right.
The South Florida Building Code
Well…..I could not disagree more.  Construction methods, through the years, have gotten worse and worse. Many Developers, in order to make more money, have found ways to cut corners and decrease the quality of construction.  The Building code many years ago was used as a minimum standard, but it got to a point that the same building code started being the top of the standard instead and contractors used it as a maximum.  In order to protect the consumer, that building code became stricter and so the change of the SFBC was inevitable.  Every time you complain about an inspector giving you a hard time and not approving a job done by a contractor, you should thank them instead, because they are there to protect you.
Sturdy Old Construction
Now that the building code question is out of the way I have to tell you that older established neighborhoods in Miami are known for their old construction.  From Miami Beach to Miami Shores, Coral Gables, Miami Springs….these neighborhoods were developed in the 1920's and their construction is as solid as it gets.  They have homes built in the 20's, 30's, 40's and 50's while Miami was evolving. These homes that have been there for at least ½ a century have withstood numerous hurricanes and most of them without even shutters!!   Please don't misunderstand this to mean that you don't have to get hurricane protection for your homes, it means that those old homes have lived through many storms with little damage and we can attribute that to the superior methods of construction of those times.
The importance of Inspections
So here's where I stand with regards to new Miami real estate vs. Old Miami Real Estate – they both have pros and cons and you need to be able to identify what it is that attracts you to either type of construction.  Where I stand firmly is that you will need thorough building inspections in either case.  Just because a home is new, it doesn't mean that it doesn't need to be inspected.  Most new construction begins seeing problems after a year of living in the property – if you are buying from a developer, make sure you have warranties in place.
The difference between cosmetic work and total gutt-jobs
A lot of older homes will need updating, not so much because the property is falling apart, but because times change and you as a buyer may have an idea for the perfect kitchen or master bathroom – In our years as Miami Realtors and in my years as an Architect, I have very seldom walked into a home where a buyer says "this house is perfect, it is exactly what I want and don't have to change a single thing"…..and I'm talking about all price ranges, from a $800,000 modest Miami Shores Home to a $15,000,000 Venetian Islands Luxury home.
When you are buying, remember that cosmetic work will almost be inevitable. If you do choose to buy old and know that house will need work, make sure you assess the amount of work the home needs and are ready to take on the project.
One thing is to do a new kitchen and something totally different is to take on a total remodeling project that involves kitchen, bathrooms, electrical, air conditioning, pool and a roof.  I know if it was up to me, I would buy an old fixer-upper every single year because I don't mind moving and I love to remodel old homes…but it is not for everyone!
Next I'll explain about new and old condos, because that's a totally different ball game. read Part II of this series
*originally published 8/2008