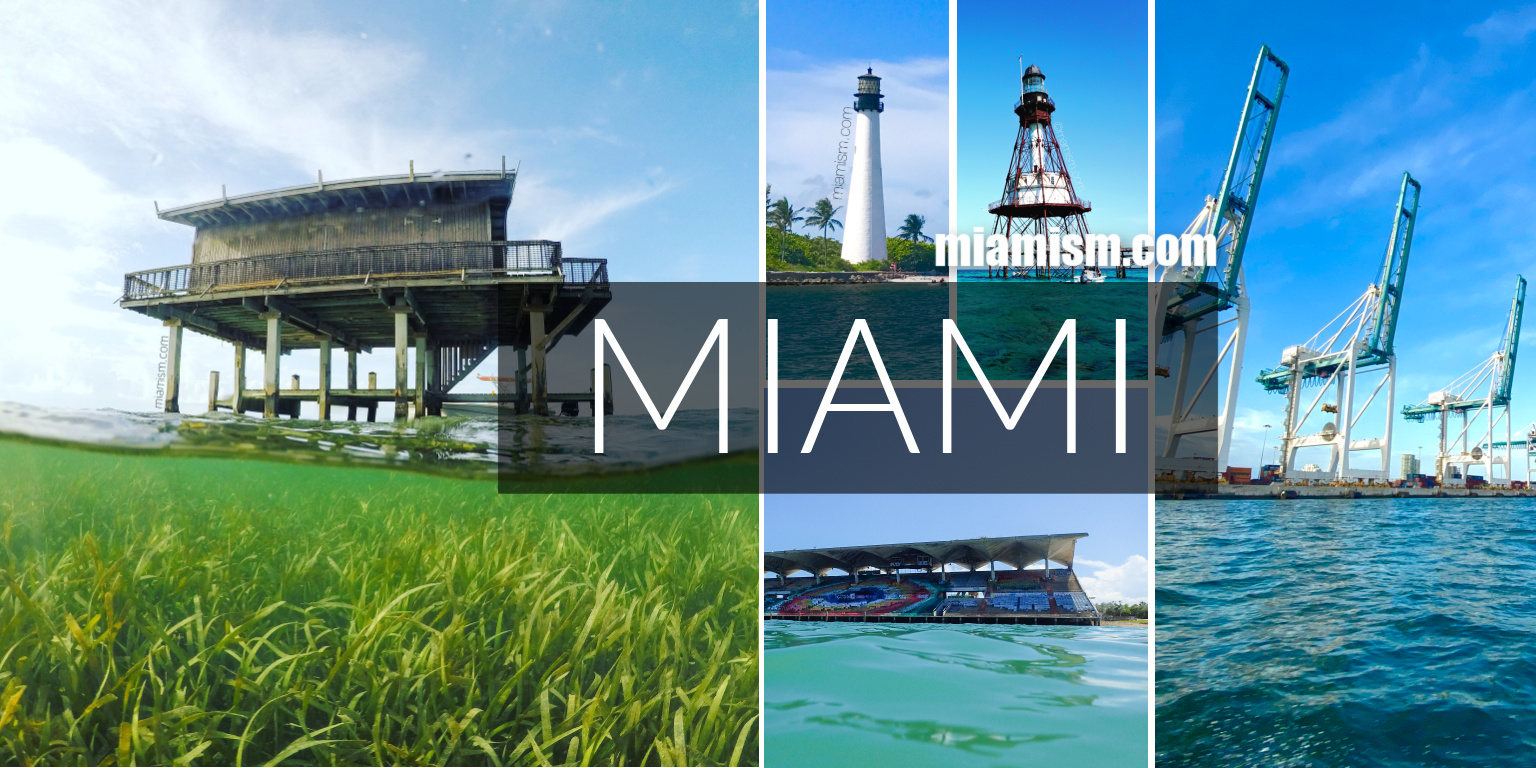 Miami Landmarks on the Water
This is a serious question – can a landmark be a landmark if it's on the water?
When you look for the definition of "landmark". it's "an object or feature of a landscape or town that is easily recognized from a distance, especially one that enables someone to establish a location."
So I'm going with my original though and always open to suggestions if you wish to share.
Miami Landmarks on The Water
I love to take photos (although a very rookie photographer, most of my photos are with my phone), and love to document what makes Miami so fantastic. I decided to share the most popular Miami spots or landmarks on the water, similar to when I did The 20 Best Instagram Spots in Miami. Without further ado, and in no particular order, here are Miami's amazing Water Landmarks.
1. El Farito – Bill Baggs Light House

El Farito is located at Bill Baggs Cape Florida State at the furthest west corner of Key Biscayne. To get more information, please visit Bill Baggs Cape Florida State Park's Website. The good news is that you can reach this one via car.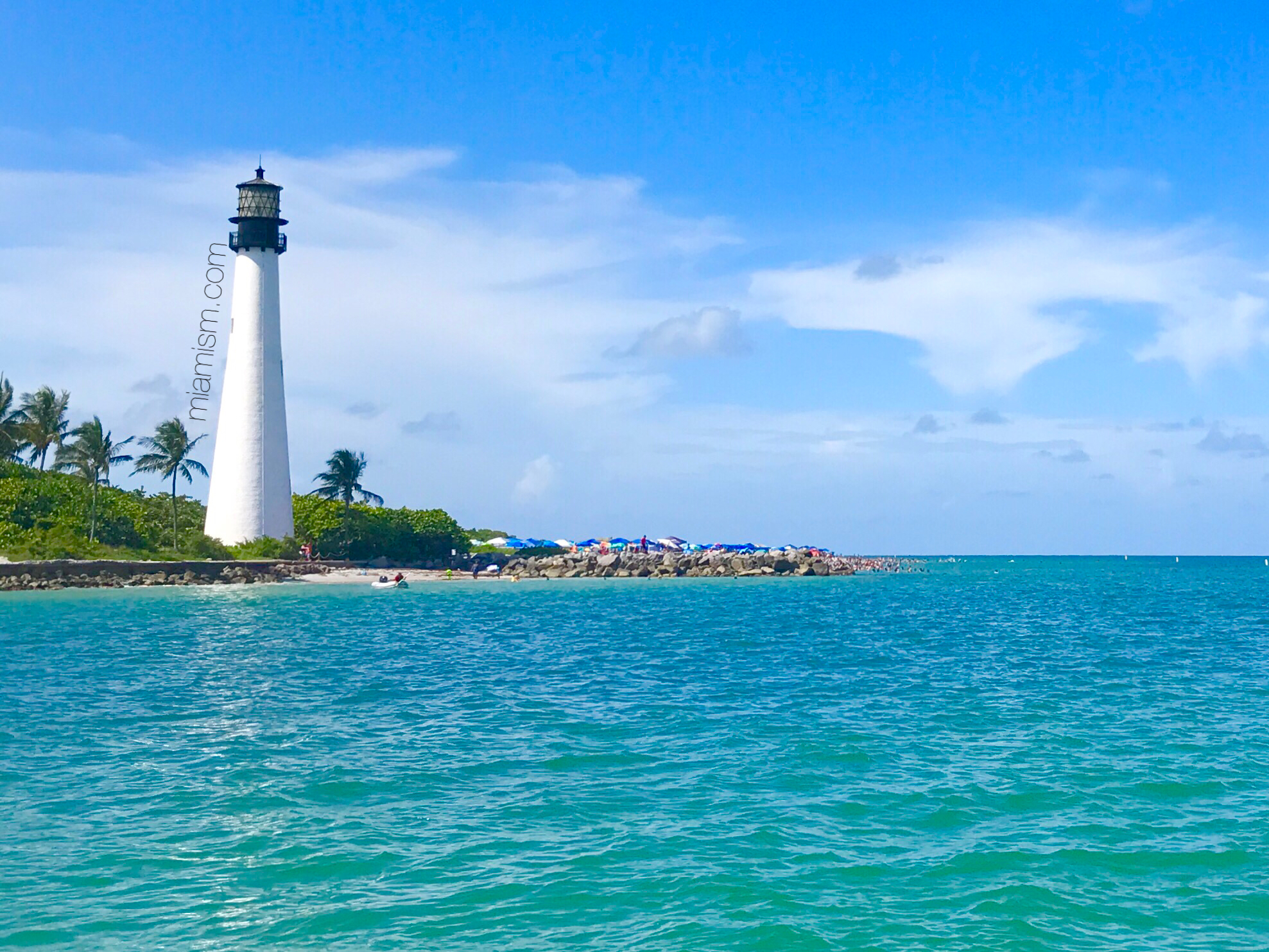 2. Fowey Rocks Light House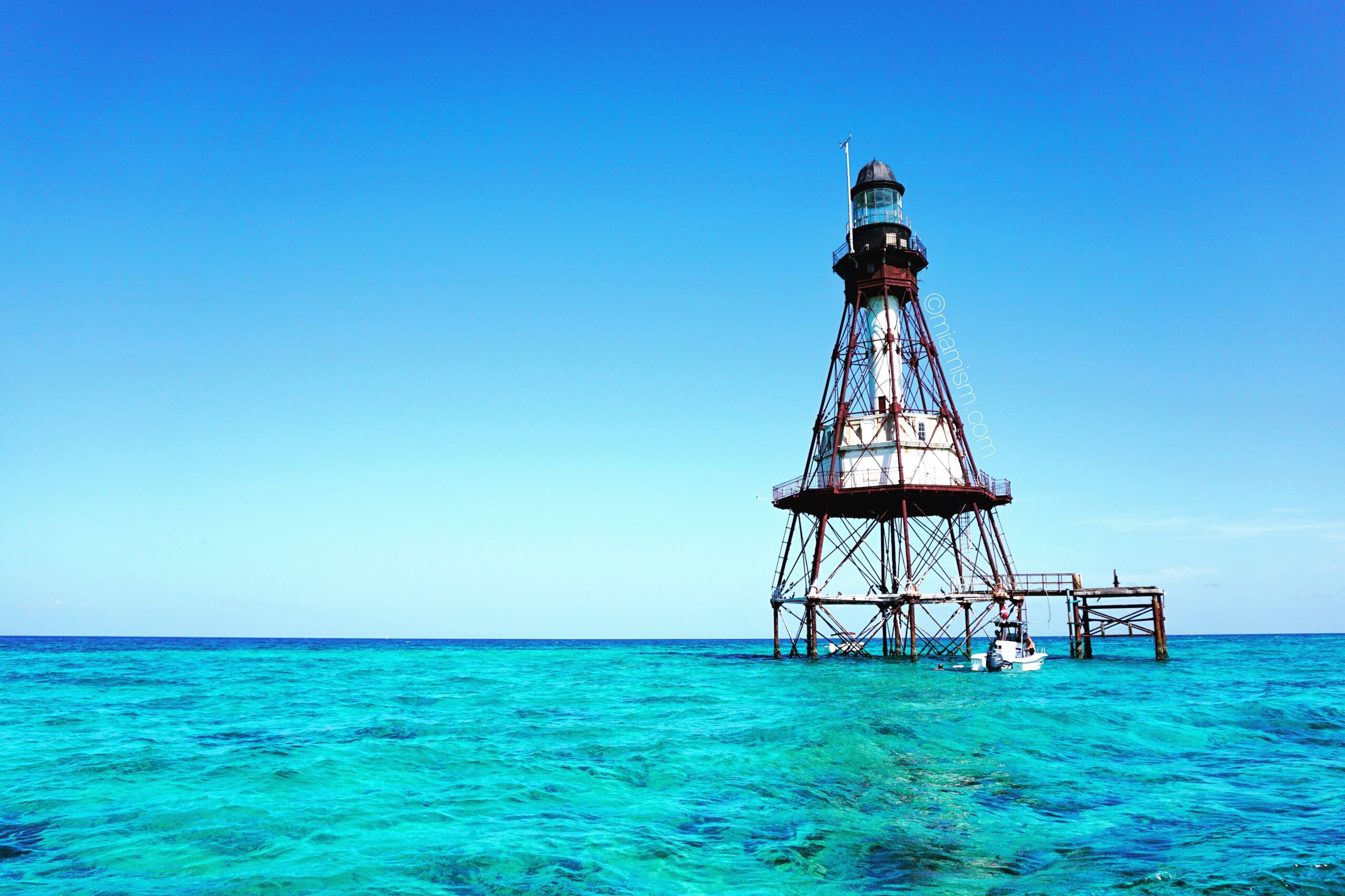 This is a family favorite for us and cannot be reached via car. Make sure you read its history from The National Park Service.
Fowey Rocks Light is located seven miles southeast of Cape Florida on Key Biscayne. The lighthouse was completed in 1878, replacing the Cape Florida Light. It was automated on May 7, 1975 and is still in operation today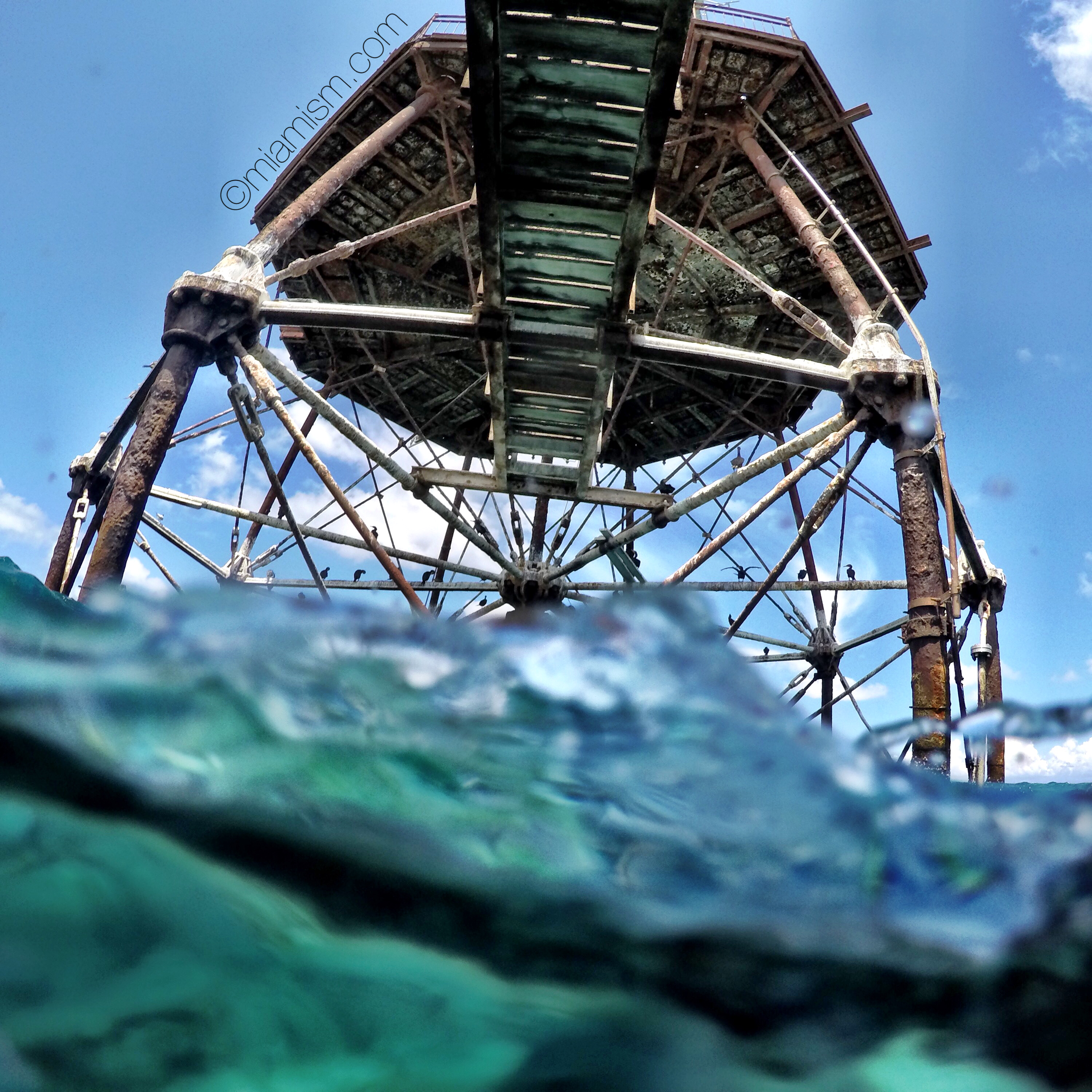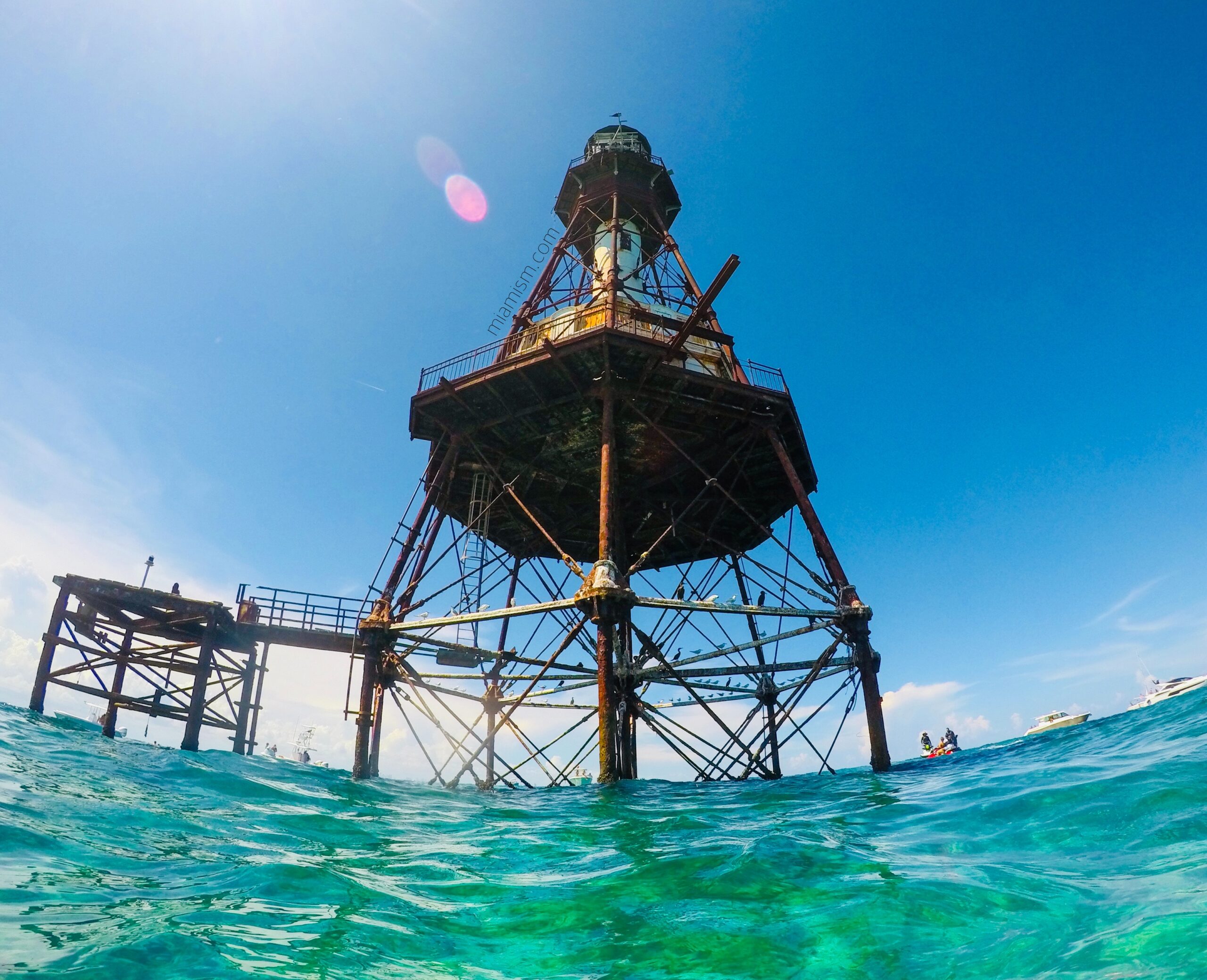 3. Boca Chita Lighthouse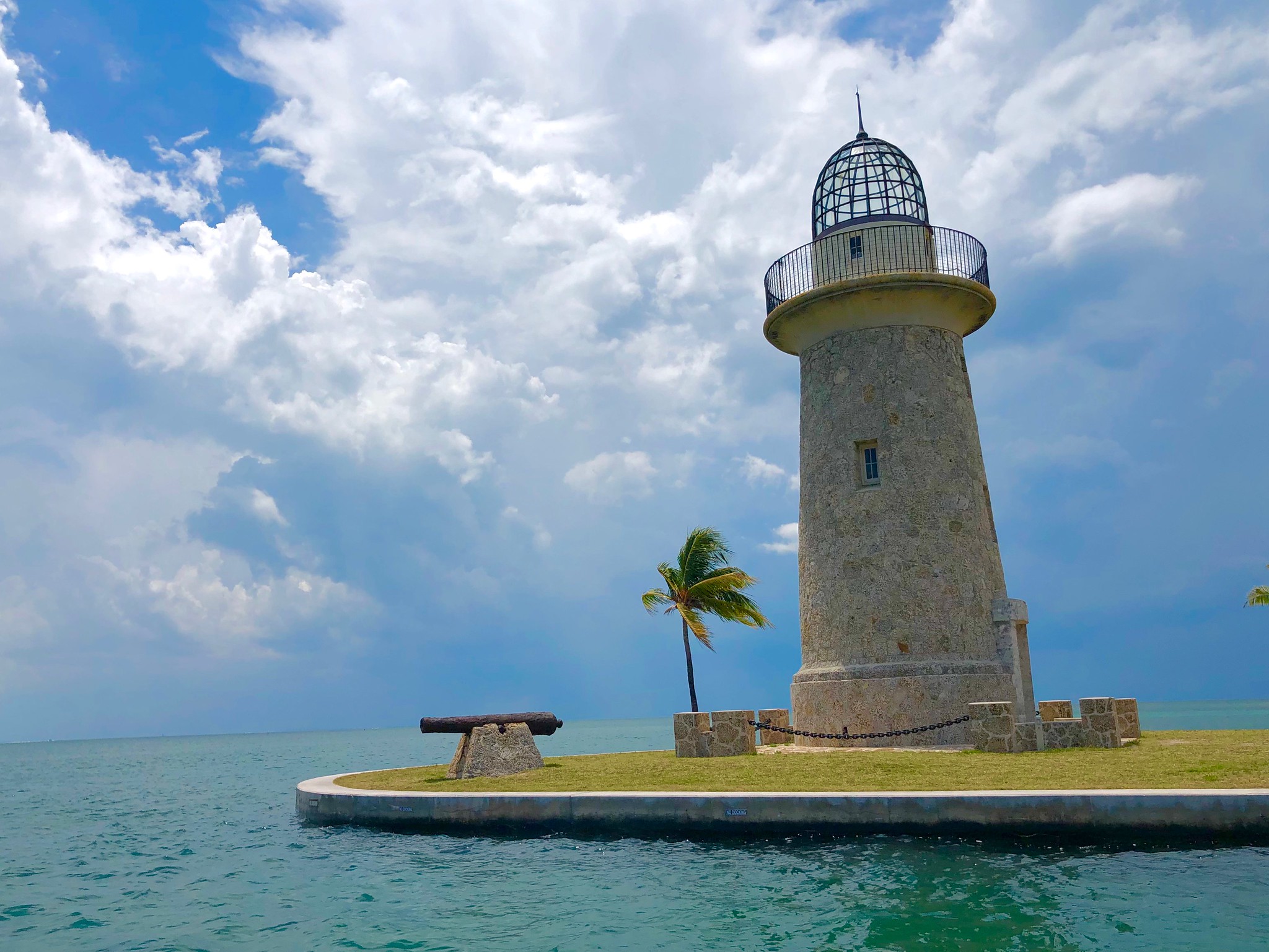 Boca Chita can only be reached by boat and it's a popular spot for camping overnight. The Coral Rock light house has some nice history that we always encourage for you to read. You can also visit the National Park Service to find out more.
Boca Chita Key is the island north of the upper Florida Keys in Biscayne National Park, Miami-Dade County, Florida. The key is located in Biscayne Bay, just north of Sands Key. An ornamental 65-foot lighthouse is present on the key. The harbor has a bulkhead with cleats where boats may be tied
4. Stiltsville
7 Stilts houses with quite the history of which you can read here: Stiltsville – a Miami Landmark. Only accessible by boat and you really need to pay attention to markers and depth gauges if you don't want to get stuck. Visit the National Park Service for additional info.
We just photographed this on house showing the important of SeaGrass for our Biscayne Bay Ecosystem.
Please take a look at Miami Waterkeeper to learn about protecting our Seagrass, Biscayne Bay and how to get involved.
5. Port of Miami Cranes
Yes, many will not think that The Port of Miami Cranes are a landmark but they are certainly recognizable and their man-made/robotic nature make an incredible statement of man vs. nature in our landscape.
If you're into Crane Management, take a look at this page by Port Miami.
6. Monument Island
This is a small island with a monument, just west of South Beach, visible from Star Island, The Venetians, as well as condos on West Ave. It can only be reached by boat and here's the Wikipedia info:
Flagler Memorial Island is an uninhabited artificial island of South Beach in the city of Miami Beach in Biscayne Bay, Florida, United States. A 110-foot (34 m) high obelisk with allegorical sculptures at its base stands as a monument to Miami pioneer Henry M. Flagler, and was built in the center of the freshly constructed island in memory of Flagler, who died in 1913.
7. Miami Marine Stadium
Many of you know that we have been involved in the restoration efforts of the Miami Marine Stadium for some years now. We were the the local representative (ears and feet in the ground communicators) for The National Trust of Historic Places, which placed the building in their 11 Most Endangered List in 2009. To read all of our articles, CLICK HERE.
The Marine Stadium remains closed but there are plans not only to restore it, but also the surrounding Virginia Key which is frequented by boaters and cars on a daily basis.
8. South Pointe Park Pier
I'm still questioning if South Pointe Park's Pier is a landmark. The truth is that it's more about the photos that are taken from this point that have become world renown. The pier is located on the east side of South Pointe Park as the culmination of a 17-acre county urban park in metropolitan Miami, in the South Beach neighborhood of Miami Beach. Whether you are on foot or via boat, you cannot miss it.
**Please note that all photos were taken by yours truly and are copyrighted to Ines Hegedus-Garcia and The Miamism Sales Team.
If you think of any Miami Landmarks on the water that I missed, please let me know and I'll be happy to go shoot and include. (if I haven't already)
I'll finish off with the LIVE CAM inside Biscayne Bay – you can visit directly HERE
**9/6/2020