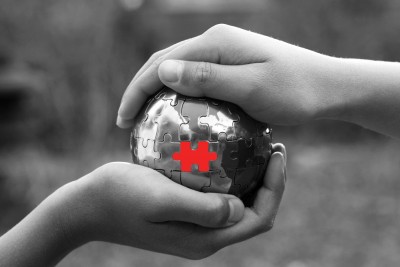 Piecing together your Miami Real Estate Deal
Here's another of those "why you should use a good Realtor when you purchase a Miami Beach home" posts. I know, I know……all you will hear is BLAH BLAH BLAH BLAH but please stick with me…it will be worth your while, I promise.
At the beginning of the month we placed an offer for a European buyer into what seemed to be the perfect Surfside home. The buyer was looking for a clean and remodeled Miami Beach home that they could buy for a long term investment and could rent out easily – cash purchase, quick deal.
The house chosen by the clients was impeccable: new kitchen, new bathrooms, hardwood floors, new windows, hurricane shutters…..everything they wanted – seemed like a very no hassle deal.
Well….guess again. While in Europe we advised them to get very thorough inspections to make sure they had no surprises. They questioned why since the house seemed perfect and so well maintained. We told them that not always what seems is the reality and we would make sure to hire competent building inspectors and would be present at the inspection to be able to communicate all the findings.
To make a long story short – the house was a mess under its pretty facade. There was Spalling, Structural flaws, drywood and subterranean termite damage, needed a new roof …..after a lot of back and forth we recommended they walk away.
The beauty of this whole thing is that our client's attorney was surprised at the way we looked out for the client's interest instead of just trying to make the deal happen. He even wrote an e-mail to our Paris Buyers saying the following:
I spoke to Rick this morning and he and Ines have everything under control. You have chosen two very good Realtors. They are doing a great job for you. I have dealt with many Realtors over my 28 years of real estate practice in Miami and you have two of the best in Rick and Ines
(NOTE: he did not know us before this transaction)
So here's why we do it:
Common business sense, that's all – We're not in this business for the quick sale and the quick commission and then say BUH BYE to you. We're here to stay and we want each and every one of you to know that we rather kill a deal than make an enemy or have someone feel like we did not do the right thing or worse yet….that you were not represented. Just last week, an investor said to me "you have changed my perception of Miami Realtors"…..that's what Rick and I set out to do when we became Realtors….change the perception of the industry one person at a time.
Footnote:
Spalling Merriam-Webster's definition: to break up or reduce by or as if by chipping with a hammer
Explanation: concrete spalling is common in South Florida and usually caused when concrete was either mixed with beach sand or with brackish water – over time, the concrete will show evidence of chipping and breaking and re-bar within the structure will be exposed and begin corroding.
Spalling can be superficial and fixed easily or can be extensive where structures need to be carved out and reinforced. Structural Engineers are the best to diagnose Concrete Spalling issues. Building Inspectors – not regulated in the State of Florida. Make sure the inspector you hire knows what they are doing and has experience in the construction industry, just because they have been doing inspections for years doesn't mean that they will be thorough – also read:
**article originally published on September 7th, 2008**