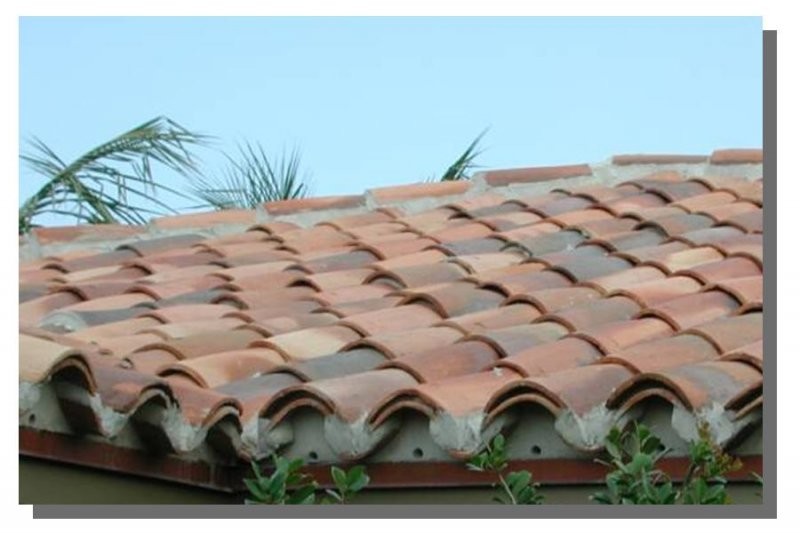 What exactly is Cuban Tile?
In Miami, when visiting older homes, you will usually hear about Cuban Tile, but what exactly is it? We are Architecture Realtors in Miami and specialize in historic homes and architecturally significant real estate, so it's only right that we tell you what Cuban Tile is and its significance.
There are 2 types of Cuban Tile – Cuban Tile Flooring and Historic Cuban Tile used for roofing.  Two completely different materials used in completely different applications and building styles. We have written about both and we encourage you to take a look at the full article for each, but here's the gist.
Cuban tile flooring is a mixture of Portland cement, marble powder and earth pigments for coloring.  It's also known as cement tile or encaustic cement tile.  Simple, homogeneous colors are most commonly seen in mid-century architecture, whereas intricate patters are more common of Mediterranean Revival and Spanish architecture. Today, it is common to restore Cuban Tile similar to the way they do terrazzo floors and the final product can be shiny or matte, depending on your desired look. To learn more …. CLICK HERE
Historic Cuban barrel tile is a handmade or hand processed barrel natural clay tile, either made in Cuba prior to the imposition of the U.S. Embargo, or manufactured in 18th Century Spain, salvaged from buildings in Cuba and imported to the United States during the 1920s and 30s. (hence the name 'Historic Cuban Tile').
It is one of the key elements found in Mediterranean Revival Architecture.  Today, good Mediterranean architecture restoration includes the salvaging of Historic Cuban Tile when installing new roofs and using the salvaged tile with a mixture of hand-made modern tiles. To learn more … CLICK HERE
---
So there you have it, the difference between Cuban Tile Floors and Cuban Barrel tile, usually referred to as "Cuban Tile", which can be confusing, but usually context will solve the discrepancy.
Have any more general architecture questions?  Send us an email at architecture@miamism.com and we'll be happy to respond.
**originally published 8/26/2016