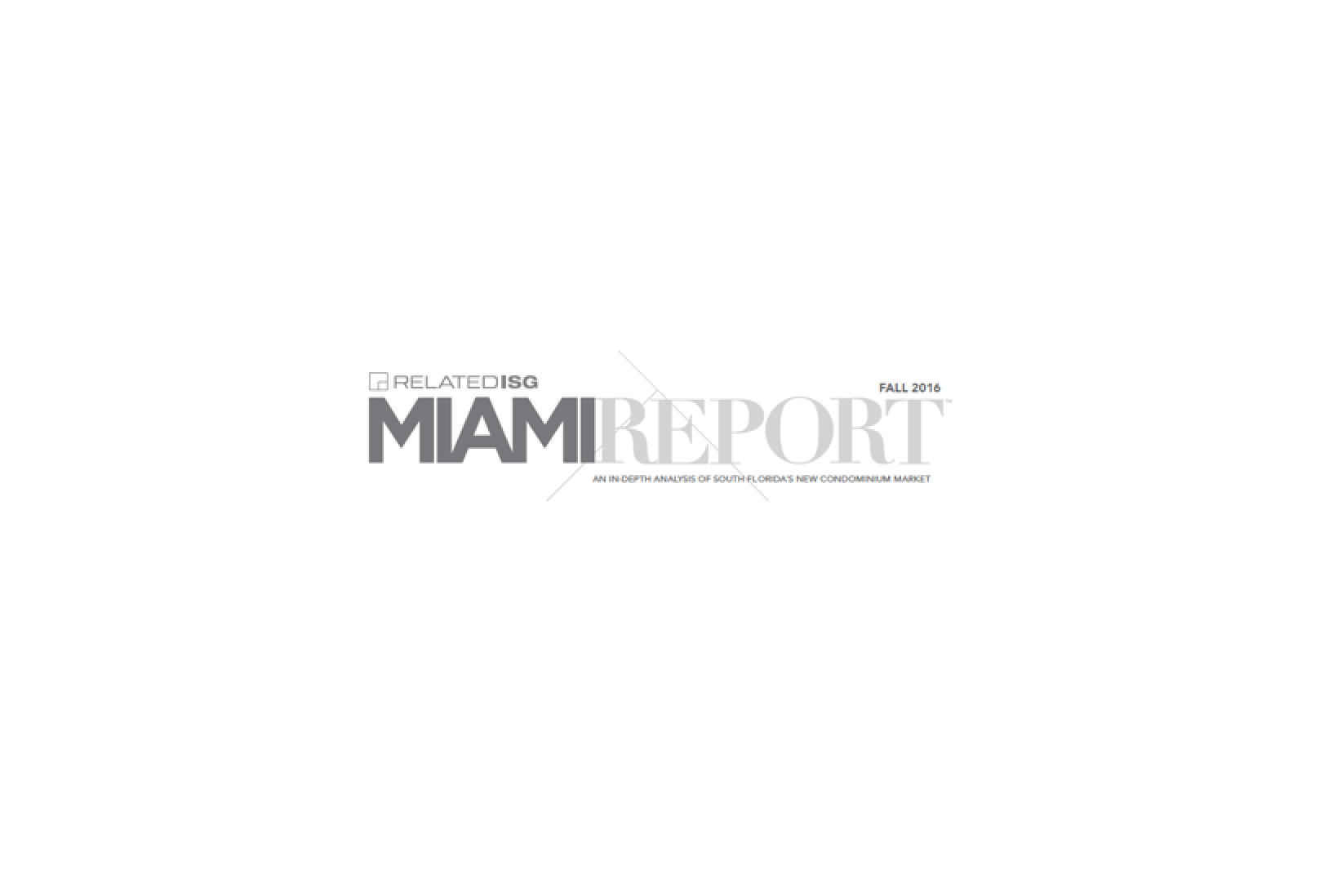 Celebrating 120 Years of Miami's Evolution – The Miami Report
The Fall 2016 edition of The Miami Report is out, in full force and better than ever. The report examines what's drawing so many people to Miami's shores, the factors that have made Miami a global city, news on the current and future happenings in South Florida, comprehensive market data and trends, and information to guide you in understanding where the market is headed.
I love when amazing publications like The Miami Report, reinforce what we have been telling you. A lot of it will sound familiar like: Miami, The Next Global City, Why You Need to Invest in Miami Right Now, The Power of Miami, or even The Reason Behind Miami's Momentum.
One of my favorite quotes from the report is this:
Miami is quite young, and yet, has accomplished so much. In a little over a century, Miami has progressed from a sleepy town on the Miami River, then to a popular tourist destination known almost exclusively for its hotels, beaches and nightlife, and now, to one of the most desirable international cities in the world. Based on the range and acceleration of change Miami has experienced thus far, we can only imagine where the city will be 120 years from today.
We are honored to share with you this report and psyched that our parent company, ISG World and its principals, delivers this amazing report that not only serves to educate, but to empower our community into going forward into a better future. Remember that The Miamism Sales Team is here to educate and provide the tools to help you make better real estate decisions. Our best client is the educated consumer that understands the dynamics of the real estate market and knows we are here to help them achieve their goals.
The Miami Report
The top 5 takeaways are the following:
Miami: Youngest of the big cities
Condo Supply … the real numbers
Pre-construction vs under construction
South Florida leads the U.S. in retail asset investment
Exponential population growth
We look forward to sharing this exclusive report with you and hearing your feedback. If you are interested in receiving a digital copy of the report, please e-mail your request, with contact information, to MiamiReport@Miamism.com