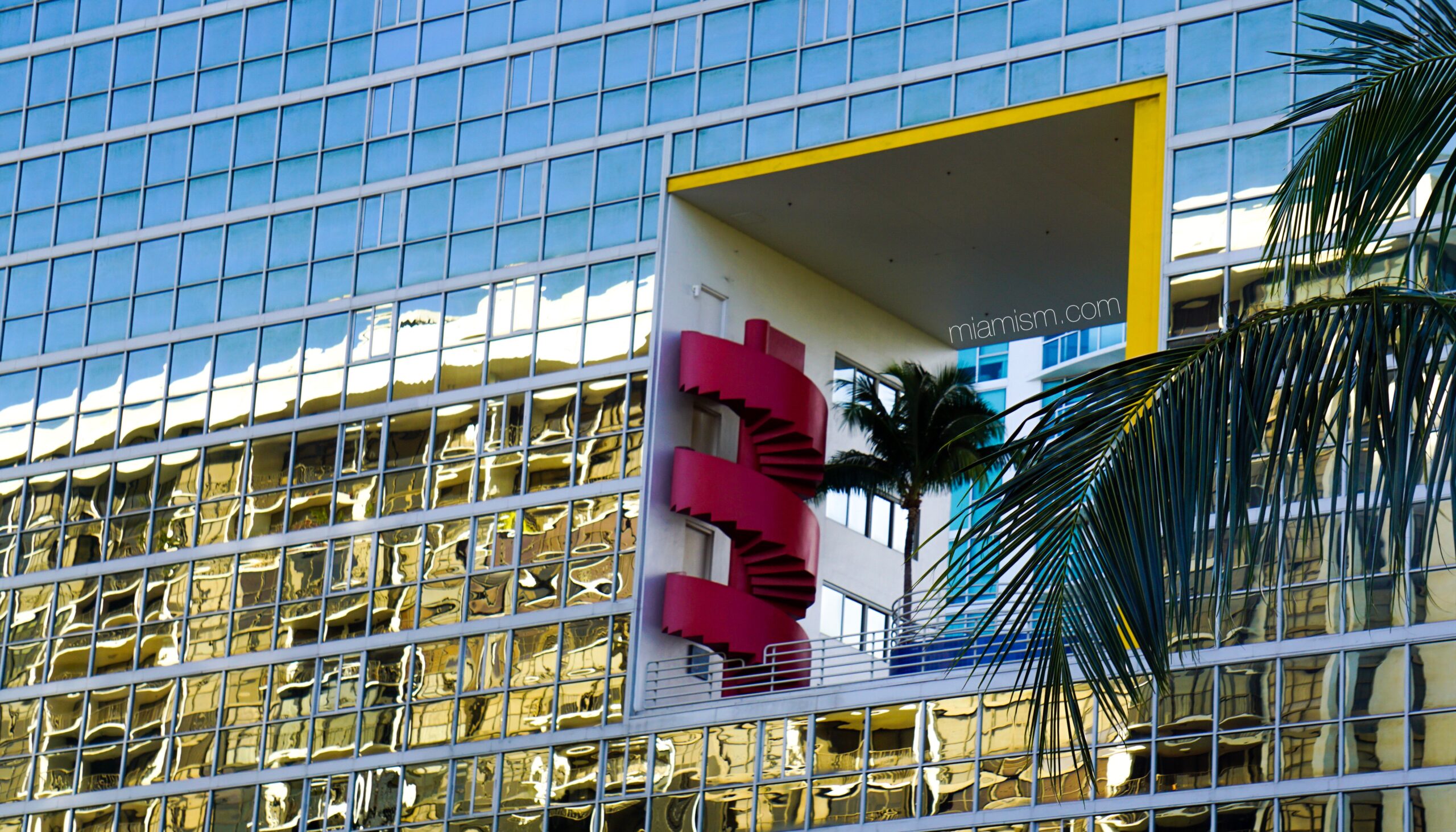 Miami – The next Global City
Wow! Love these old posts! I wrote this back in 2016 and look at where Miami is now.  Who would have thunk that the Pandemic would have turned our already Magic City into what it is today and what continues to evolve into an amazing Global City.
——–
The media will always report somber news and will always tell you about bubbles bursting and powers declining but we're here to paint a better picture.  Of course it benefits us, as Miami REALTORS, to tell you about why Miami is an important Global City and to tell you why buying in Miami is a safe bet.  But if you read Miamism.com, you know we tell is like it is, and we don't give distorted perceptions and never have false pretenses.
Our goal is to have clients for life, not just one transaction.  We will tell you when an investment is not sound and have been known to make recommendations against buying certain properties.  With that said, and knowing that real estate has ups and downs, there have been so many great changes in our amazing city and it's important to note them. We started this series with Why You Need to Invest in Miami Real Estate Right Now, back in October 2014.  We will add to that article and will link to media sources to reinforce its importance.
Miami real estate is here to stay.  It's not a passing movement, it's not a bubble, it's not a fad.  Of course it will have its ups and downs like any real estate market in the history of the industry, but there are exciting changes that make our city, Miami, the place to invest in NOW.  We, as Miami REALTORS, embrace those changes, feel privileged to be witness to this amazing growth, and are here to help you, our clients, understand the reasons to buy and invest in Miami now. Miami is being called "The New Manhattan," the "next big tech hub," the "yachting capital of the world,"  just to name a few.  Here are crucial points why Miami is growing in popularity, and why it's more than just a winter escape, but be warned, there will be a lot of links to support what we're saying.  Be ready to click away, read and then come back to us ready to buy.  We will help you determine where to buy according to your needs.
Miami's Education is ranked Top Notch
This one hits close to home because there's no way a city can reach global importance without good education. Miami can now boast, not only because its public school system continues to improve, but our university system is now ranked top in the nation! The University of Miami ranked Top School in Florida by National Magazine and continues to be in Top 50 Colleges in the U.S. (#goCANES … my alma matter).
Here are some great stats about South Florida Education compiled by The Miami Association of REALTORS and presented in last months' International Congress:
Prestigious Universities
Greater Miami is home to 438,000 full-time and part-time students, making it the eighth largest "college town" in the nation, according to a 2016 report from Florida International University and the Creative Class Group. It ranks 16th of the 50-plus metros with populations of over a million with its 67 percent retention rate of graduates.
South Florida is ranked 10th in the nation for the most F-1 visa holders (18,617). The F-1 Visa (Academic Student) allows you to enter the United States as a full-time student at an accredited college, university, seminary, conservatory, academic high school, elementary school, or other academic institution or in a language training program.
Chinese students comprise the largest number of foreign students in South Florida, with more than 2,600 students. Venezuela (1,574) is second on the list.
The University of Miami, a private institution in Coral Gables, is ranked as the 44th best university in the nation, according to U.S. News & World Report rankings for 2017. Miami is ranked No. 1 among Florida schools. The University of Miami is known as a research institution, and research opportunities begin at the undergraduate level. More than 180 majors and programs are available across nine schools and colleges.
Designated as a top-tier research institution, Florida International University in Miami emphasizes research. The public institution has the Herbert Wertheim College of Medicine and the School of Computing and Information Sciences' Discovery Lab.
Miami's Florida International University, the first U.S. university to establish campuses in China more than a decade ago, has about 5,000 Chinese students. FIU has a partnership with the Tianjin University of Commerce in Tianjin, China.
The University of Miami has 942 students from China, the most among all foreign countries, according to the school's 2014 student enrollment figures
South Florida has seven universities/colleges and five law schools. Miami Dade College is the largest and most diverse college in the nation. MDC has the largest undergraduate enrollment of any college or university in the country (92,085 credit students in 2014-15).
Strong Schools
Miami Dade County Public Schools receive more National Magnet Schools of Merit Awards than any other school district nationally.
Miami offers 460 choice programs in all grade levels, which is the most of any Florida school district and among the top in the country. Miami, which has 345,000 students, has 102 magnet schools. A whopping 56.3 percent of Miami-Dade students attend non-traditional and advance school programs. South Florida has five colleges and universities; three law schools.
Miami is home to some of the nation's top private schools. Miami's Ransom Everglades School finished as the top-ranked private school in the nation in 2016, according to Niche.com. Ranking factors included SAT/ACT scores, the quality of colleges that students consider, student-teacher ratio, student and parent reviews, and more.
David Beckham will bring MLS Soccer to Miami
Seems too good to be true and Beckham has had a number of road blocks to reach his goal, but they have bought the land for the stadium, and there are talks about working with Miami-Orlando Railway investors.  Most importantly, David Beckham says he WILL BRING MAJOR LEAGUE SOCCER to Miami – check out Bloomberg's interview in September.
Miami as a Financial Hub
According to The Business Insider, Miami is already the 2nd most popular financial hub in the country after NYC  and refers to Miami as a financial gateway to the Americas. Jennifer Odence from The Hedge IT Blog says that Miami is,
Currently home to over 60 international banks and 100 alternative investment companies, Miami and its busy Brickell Avenue has emerged as "Wall Street South," and according to Forbes is luring many financial firms away from more traditional hubs such as New York and Greenwich, CT.
Miami as a Tech Hub
According to Fortune, Miami is making a different name for itself as a booming hub for technological innovation.  From large-scale technology conferences, Microsoft's first U.S.-based "Innovation Center" in Miami, to start-up incubators opening up shop in Miami and organizations like the Knight Foundation who are investing in the build-out of the city's entrepreneurial community. And what about the idea of Miami being a tech hub of the Americas?  The Huffington Post tells us that,
The region in and around Miami has long pinned its financial fortunes on real estate and banking, but a combination of factors — the recent recession that shook those economic drivers coupled with an increase in cloud computing, the rapid growth of mobile devices in Latin America, and the area's vast health care industry — now have civic leaders and local entrepreneurs making a push to diversify into the tech industry.
And lastly, we've told you about Richard Florida, founder of the Creative Class Group and his views of why Miami is more than just a vacation destination.  But Florida also tells us how start-ups are surging back in the urban cores of big cities including urban Miami.  Richard Florida states,
The past decade or so has seen the region become a fantastic destination for arts and culture. The whole area is beginning to attract a new generation of talented people in their 30s and 40s, who are far less tethered to their jobs. Digital technology enables them to work from anywhere and they are choosing Miami.  These people don't just work in tech per se, they work in and are creating a wide range of businesses, many in the health and lifestyle sectors. Miami is really beginning to achieve in the lifestyle space.
Miami has lower taxes
Enough said, California and New York drive traffic and big businesses to Miami because of lower taxes, and Miami Today gives us examples.
Miami Shopping, Gastronomy and Culture
Art Basel embraces the artworld with the biggest international art event and has helped Miami's transformation into a cultural hub . And what about Miami as the Yachting Capital of the world?  In addition to The Miami International Boat Show, The Huffington Post reasons,
Factor in 3,000 hours of sun annually, and it's obvious why this South Florida town would be the ultimate Stateside haven for a boat-up luxury lifestyle
And shopping is not just your regular shopping.  In addition to Bal Harbour Shops (the most lucrative shopping mall in the world), we have Miami's Design District – a destination for luxury shopping and dining, headed by Craig Robbins, as well as Swire's Brickell City Centre. And talking about dining, we can't forget the celebrity chef scene in Miami – from Michael Schwartz to Top Chef's Jeff McInnis. And when it comes to museums, we don't just have the new PAMM, the list will impress you.
Miami as Top City in Wealth
Ocean Drive Magazine tells us why the world's billionaires re staying put, but most importantly, Miami makes it into Knight Frank's TOP CITY IN WEALTH report, and staying up there in their prognosticated next ten years. Miami was also identified by Forbes as best places for business and careers.
Miami's Infrastructure
A lot of money is being dumped into Miami's infrastructure, from The Port of Miami in order to accommodate megaships from The Panama Canal, to The Port of Miami Tunnel just finished under Biscayne Bay.  We're also seeing major work in Miami's expressways by The Department of Transportation. We can't forget All Aboard Florida, the high-speed train that will connect Miami to Orlando; Or Miami Central Station which will serve as Miami-Dade County's first all-inclusive ground transportation hub. An important city is nothing without a great airport and Miami International Airport is undergoing a $6.4 Billion improvement project. The City of Miami has also adopted a new zoning code guided by New Urbanism and Smart Growth known as Miami 21.  Miami 21 is a form-based code whose goals are to create neighborhoods by the interaction of buildings and streets, it promotes a sense of place and encourages walkability and has high emphasis on making everything compatible through orientation and design.
Starchitects in Miami
This is one of the most exciting for me because in addition to seeing Arquitectonica all over the place, we started seeing well-known architects like Herzog & De Meuron in the 1111 Lincoln Road parking garage, then Frank Gehry in The New World Symphony, and the much-anticipated 1000 Museum by Zaha Hadid. But star power doesn't stop there, huge architecture names like Carlos Ott, Enrique Norten, Norman Foster, Rem Koolhas, Richard Meier….the list goes on and on and the projects are magnificent! All making our Miami even better than it is today.
Miami as Top Beach City
And I left this one to the end because it's sort of a "DUH" statement and it's the main reason Miami has the popularity it has – perfect weather all year round and makes National Geographic's Top Beach Cities List.
**originally published 7/11/2016