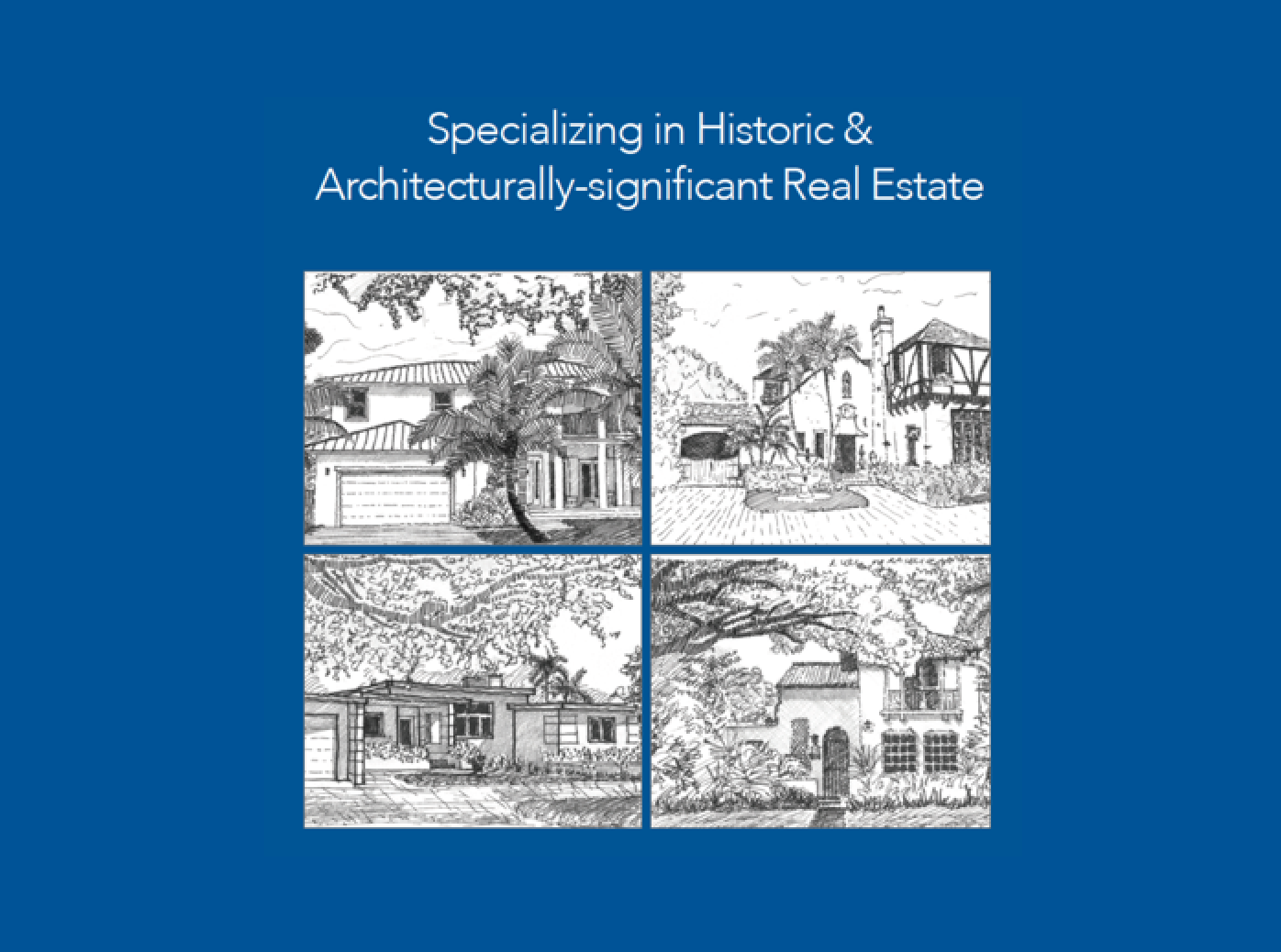 Miami Architecture REALTORS
Why Architecture Realtors?
The answer is easy – because it's our niche! With a degree in architecture we have vast knowledge and experience about historic and architecturally significant properties. We are architecture REALTORS and not just your common real estate agent that knows how to market, negotiate and sell homes. Our passion is architecture and we know how to market properties to the perfect audience that appreciates architecture and is willing to pay more money for certain features in a home.
We have compiled a list of architecture related articles for you to read and also make sure you check out the "architecture" section on the menu. The idea is for you to be aware that we specialize in historic and architecturally significant properties all around Miami.
So if you think your home has important architectural features, it probably does! We research history, architecture, construction and county records to feature your property's architectural significance and market to the right audience. There is nothing like marketing a home's strong points to sell for top dollar.
Contact us for your complimentary consultation. We will sell your historic home and your architecturally significant home with the best, proven results. And yes… the pen and ink renderings are done by hand, by yours truly.
Miami Architecture REALTORS – articles
**originally published 4/13/18